Taiwan pink guava
In today's scenario, Taiwan pink guava is the most welcoming & important fruit crop among the farmers of India. Because this guava plant gives high-yielding sweetest fruits.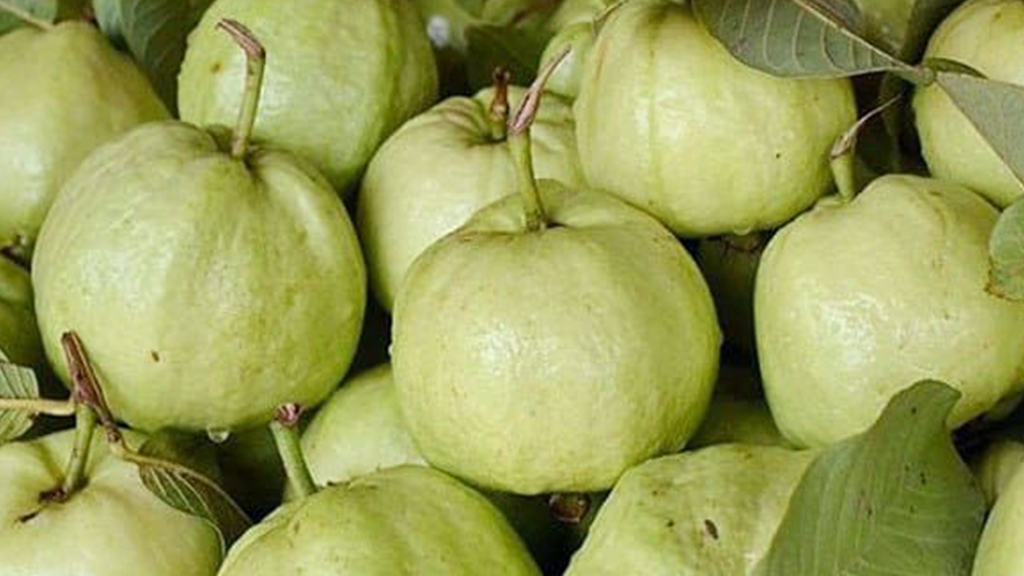 Taiwan pink guava plant:
 This guava variety came to India 20 years back. But this plant grafted with many other guava varieties. Now, this Taiwan pink guava stands alone as a cash crop in zero-budget farming. Additionally, it's the most exported guava in India.
Taiwan guava:
    Taiwan guava is famous for juice preparation purpose. Has 4 colors of Taiwan guava such as Taiwan red, pink, white & yellow-fleshed fruits.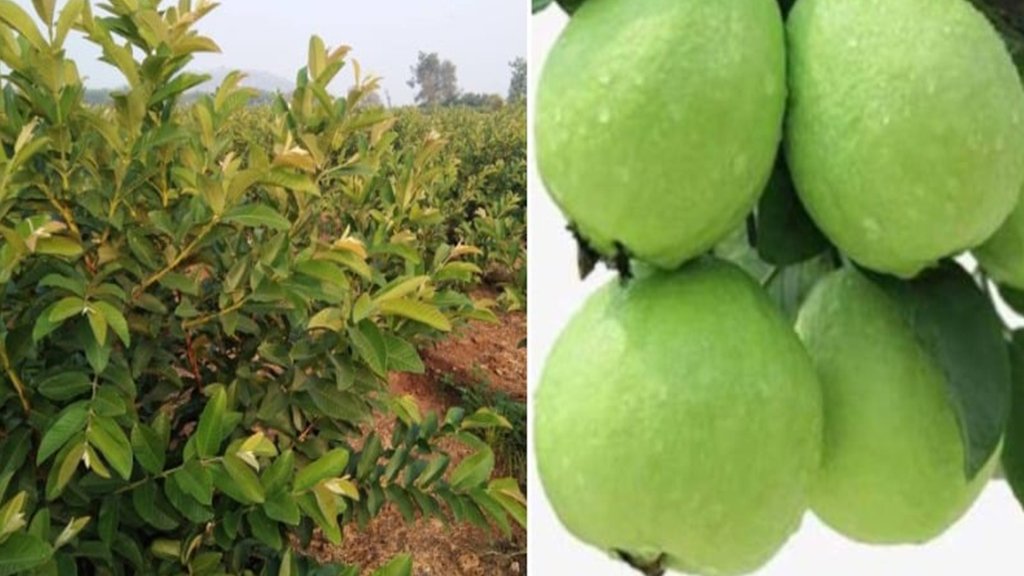 Pink fruit:
 This Taiwan pink guava is an excellent taste variety with attractive pink flesh and glossy pale green-yellow skin. Each guava fruit weighs about 250 to 300 kg. It contains more Ascorbic acid, low sugar content, crispy texture & flavorful aroma.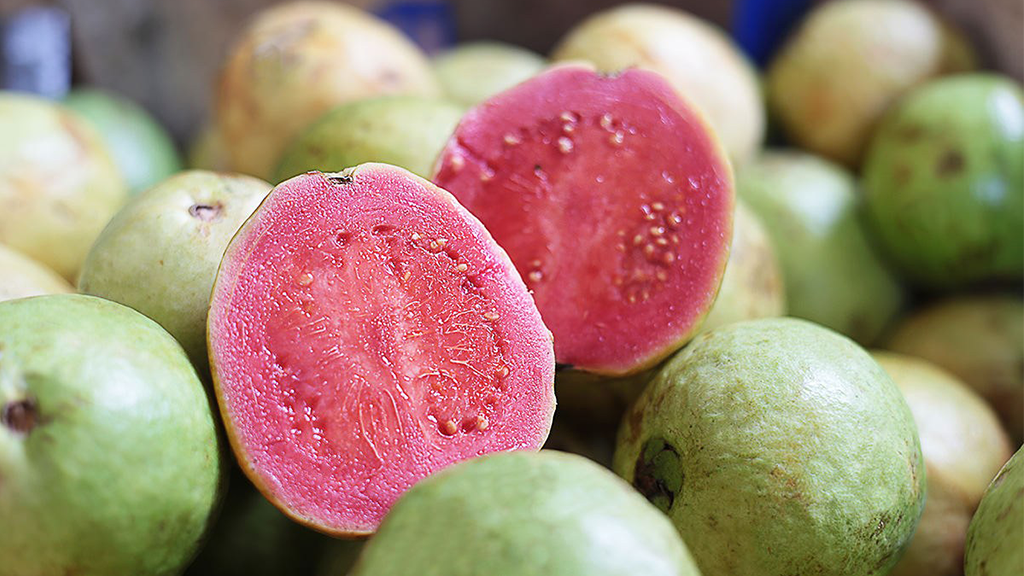 How to grow Taiwan pink grow
Taiwan's pink guava plant is perennial and fast-growing with less maintenance and care. Now let us see essential factors for plant growth.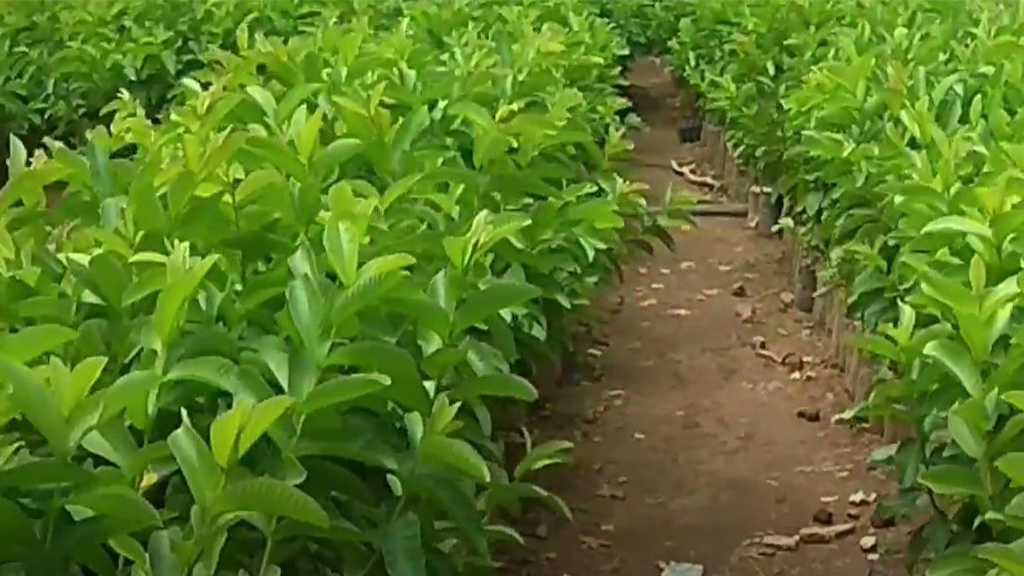 Where to grow
Not only in the Agriculture field, Taiwan pink guava can grow well in terrace gardening, home gardening, or kitchen gardening & also on large-scale farmlands.
 In a terrace garden, Taiwan pink guava plants can grow in Grows bags of suitable size such as 3*3*3 feet or more.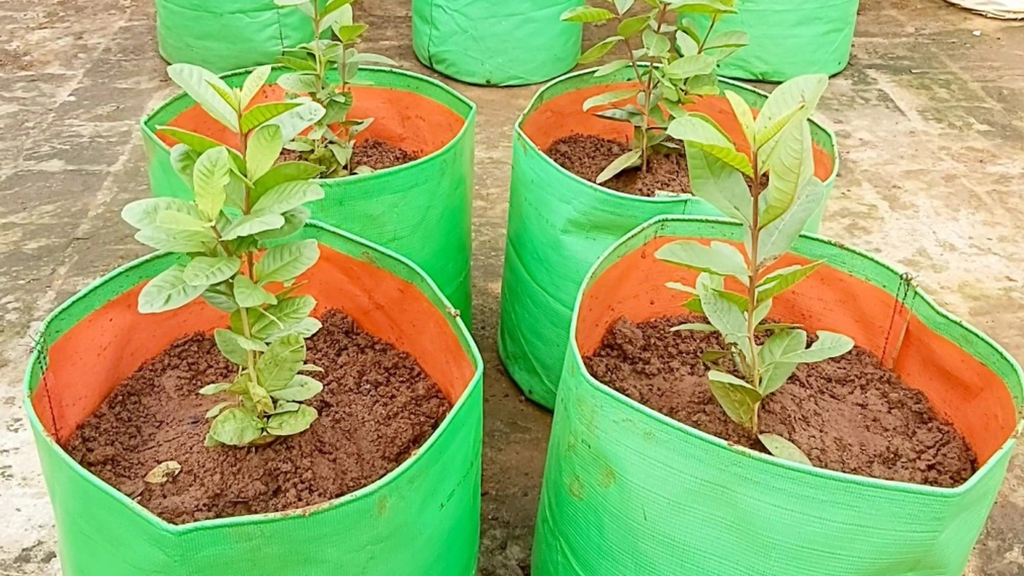 Land preparation
Before planting land must be deeply plowed for at least 3 plows should be done. In 3rd plough the land with organic manure like well-decomposed cow manure or farm yard manure. Soil should be fine tilth and well-drained.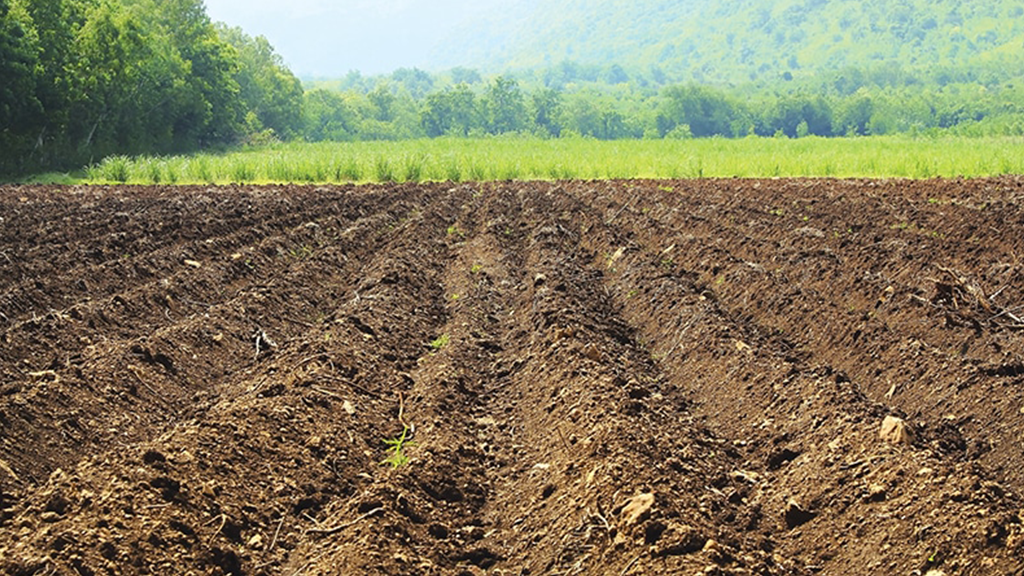 Soil for Taiwan pink guava
It grows well in a wide range of well-drained soil preferably from heavy clay to very light sandy soil with a loamy crump soil structure. Soil pH can be 4.5 to 6.5 for high yield.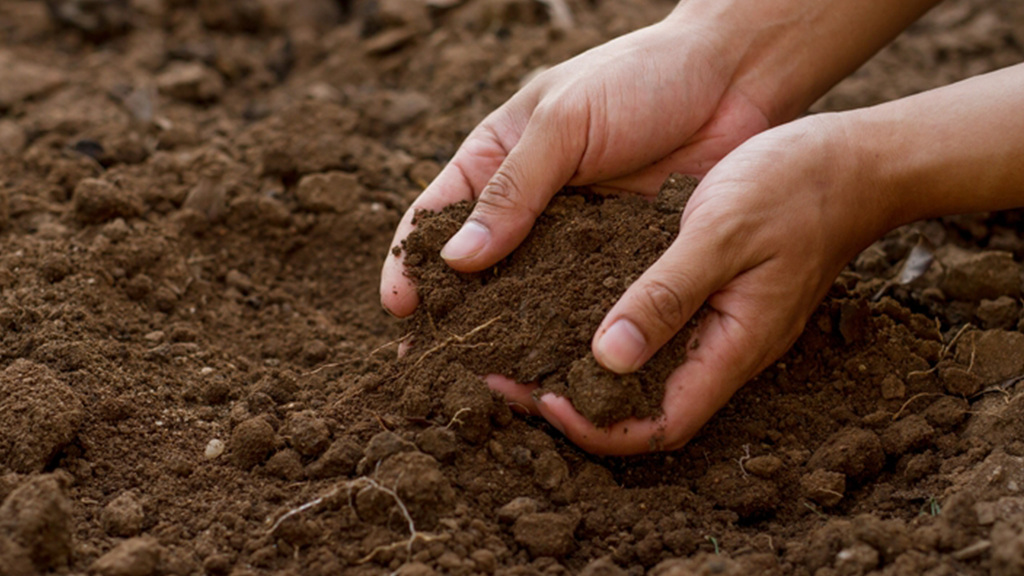 Planting Season
 This guava plant is a perennial crop planting season is preferably June-December is the best season to grow the guavas.
Guava spacing
 The Taiwan pink guava standing plant spacing should be 6m*6m for 1 acre it accommodates nearly 1200 plants. For above 2 acres of land the same spacing is followed for plant to plant. Row-to-row spacing is 9 ft*9 ft. 
While planting guava plants apply a small quantity of VAM biofertilizer in each pit for a nutrient supplement.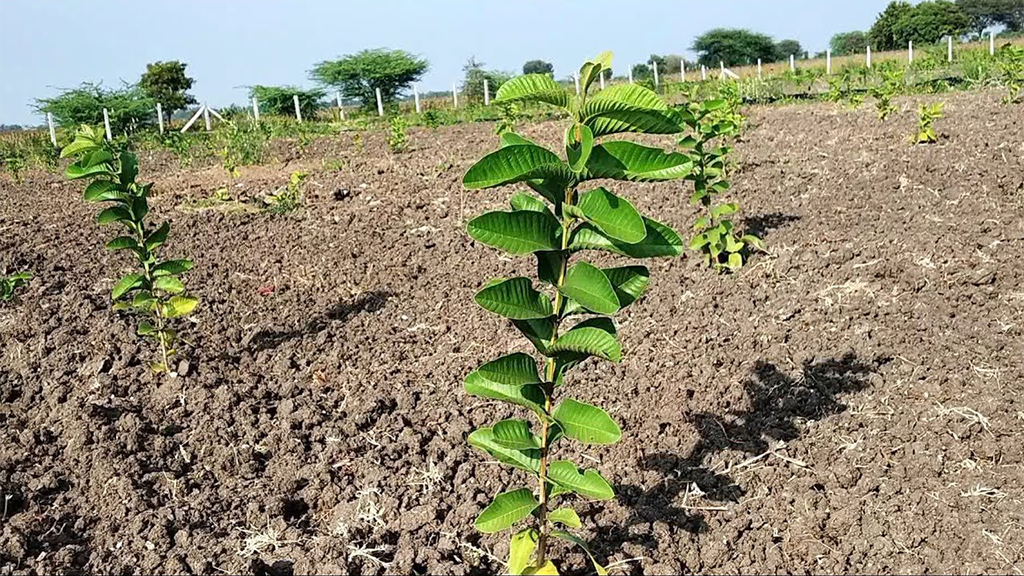 Water requirement for guava plant
Drip irrigation is the best suitable method for large-scale guava plantations. Water requirement depends on the stage of the crop.
 First irrigation or watering should be given immediately after planting in the case of the home garden or terrace garden . Not to make the soil soggy it may invade root rot. Generally, guava plants do not require water in the rainy season.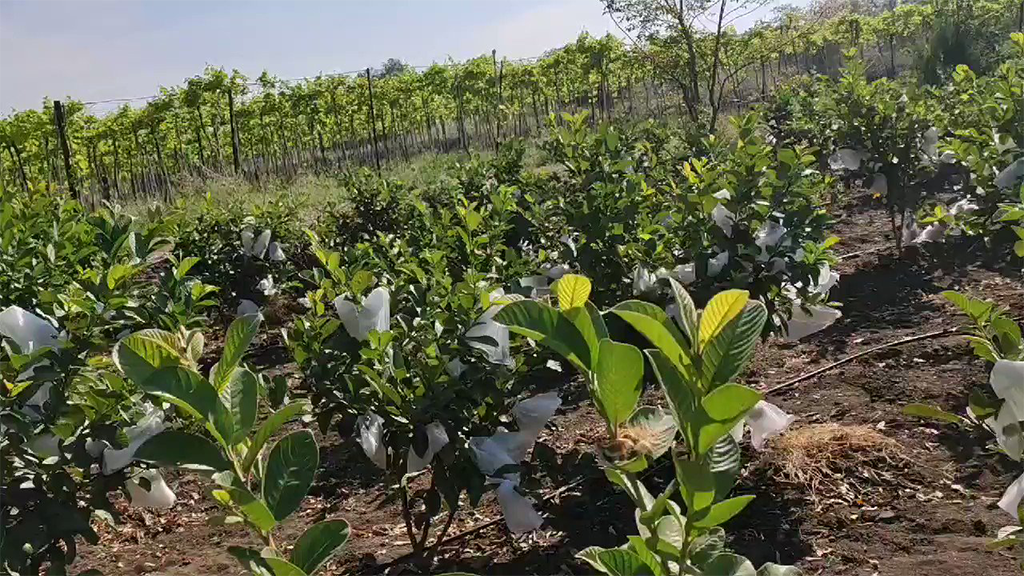 Sunlight
Guava plants need full bright sun light, nearly 8-12 hours of light for good plant growth.
Propagation
Done through cuttings, seeds, grafting & air-layering.Most used method is air-layering.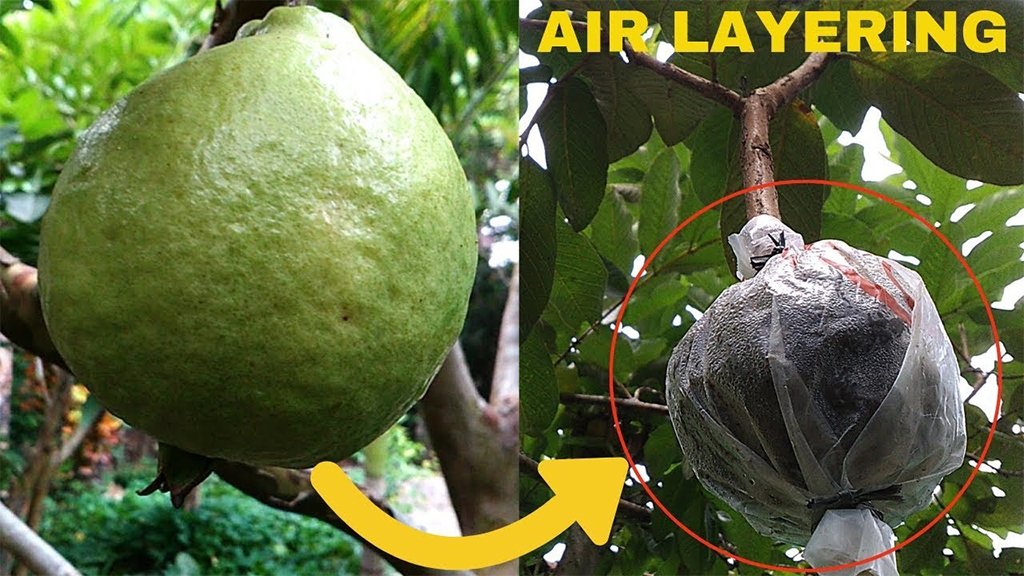 Fertilizer application
 To maintain good soil fertility & to get high yield,organic & bio- fertilizer applications should be followed such as
| | |
| --- | --- |
| Week | Organic & Bio- fertilizerApplication |
| Week 1 | Azospirillum or Rhizobium |
| Week 2 | Jeevamirtham |
| Week 3 | Muligaikarisal |
| Week4 | Fish Amino acid or Meen amilam |
| Week5 | Decomposor |
In Home garden or terrace garden application of Jeevamirtham and Muligaikarisal for about two months at a time. Additionally, apply vermicompost monthly once for soil health.
Weed control
Natural mulching is the best way to control weeds. It includes dried banana leaves, and dried coconut leaves covering the soil surface all around.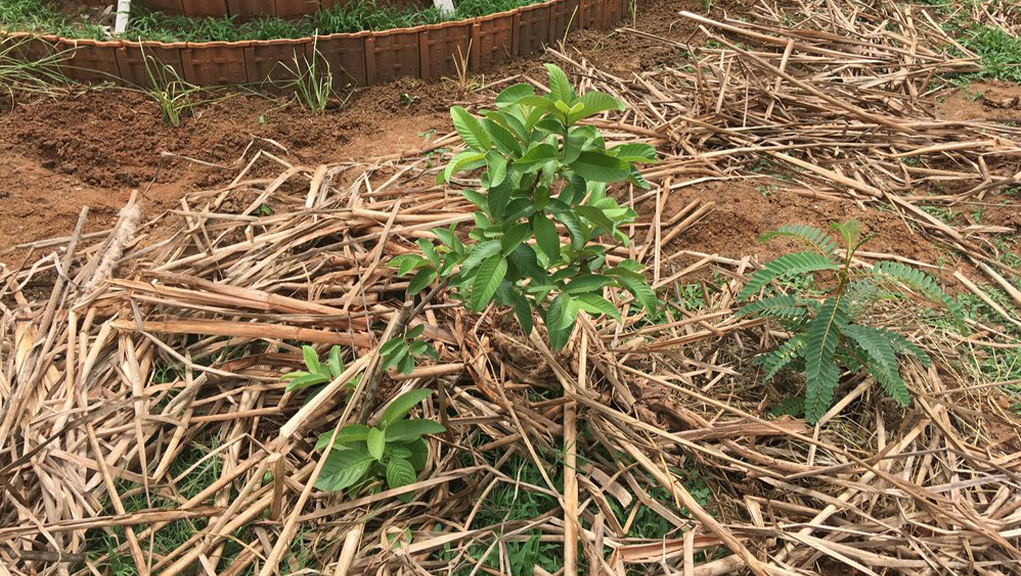 Nematode control
 Generally, root-knot nematodes show symptoms such as gall formation on roots, wilting, and yellowing of leaves. To control this application of biofungicide Trichoderma viridae, Pseudomonas, Phosphobacter can be appliled at regular intervals.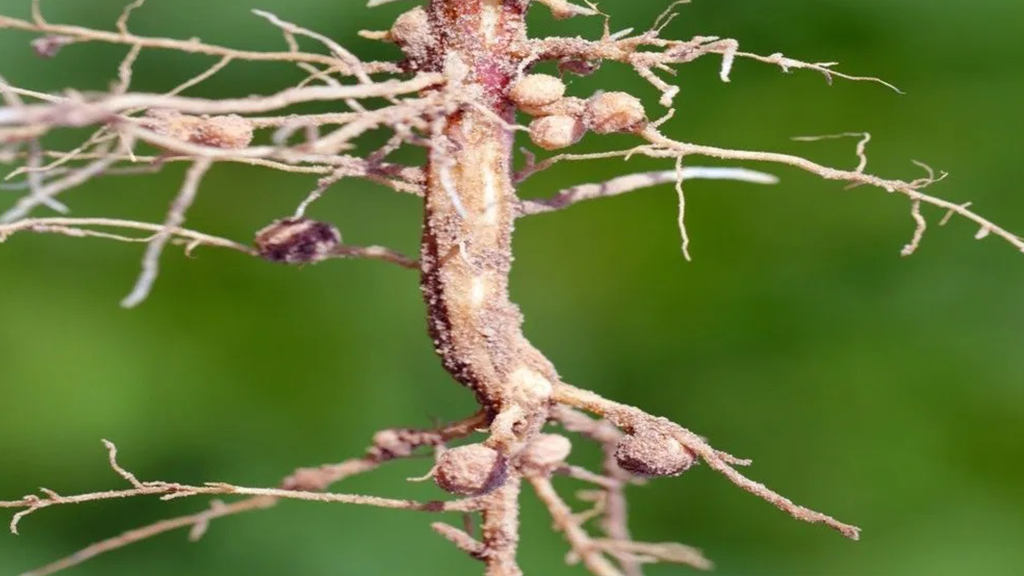 Mealy bug control
 Regular individual plant checking should be done. Because Mealybugs are the most serious pest on guava plants. In case of a mild attack forcefully shower the plants. In case of severe attack, spray cow urine mixed with asafoetida powder.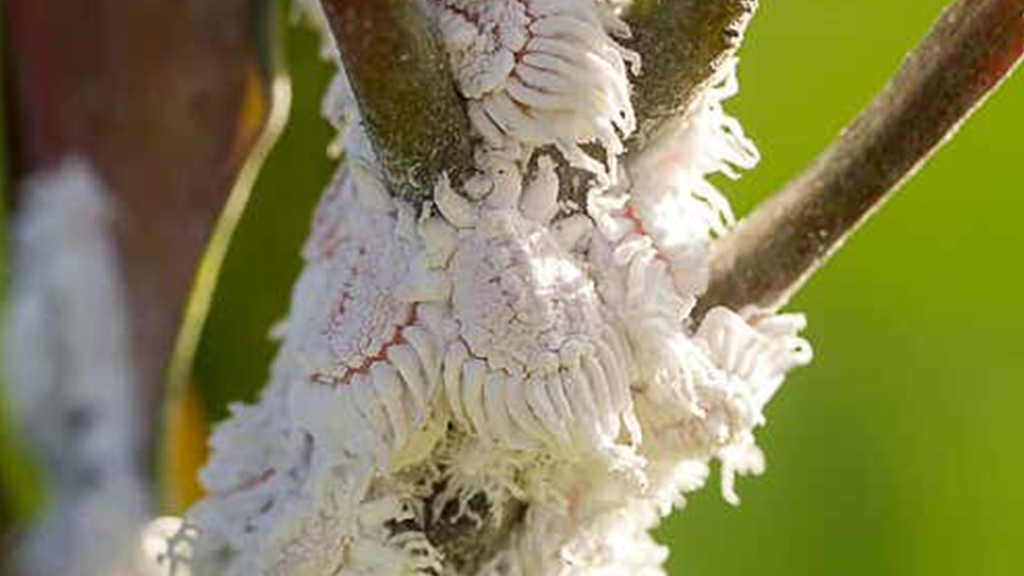 Fruit flies control
Next to mealy bugs, Fruit flies are a major pest in guava. If not seen it will completely destroy the yield.
To control fruit flies initially the field should be kept clean, remove infested fruits, and majorly set up light traps 60 meters above the crop on the ground to attract flies, moths & beetles.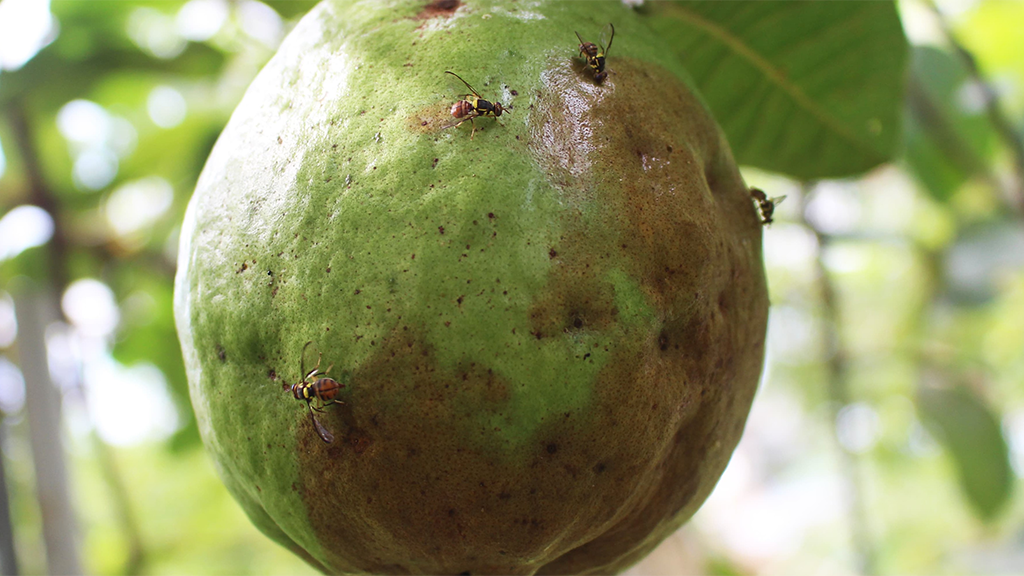 Pruning
 Trim the old, diseased, matured plant parts. Training taiwan pink guava plant is done to get a good framework to guava plants. Not to follow summer pruning because plants may get summer burn. Avoid wounds on the stem while pruning. Probably follow pruning after harvest. 
Tip one back to the young stem branches to enhance the secondary branches.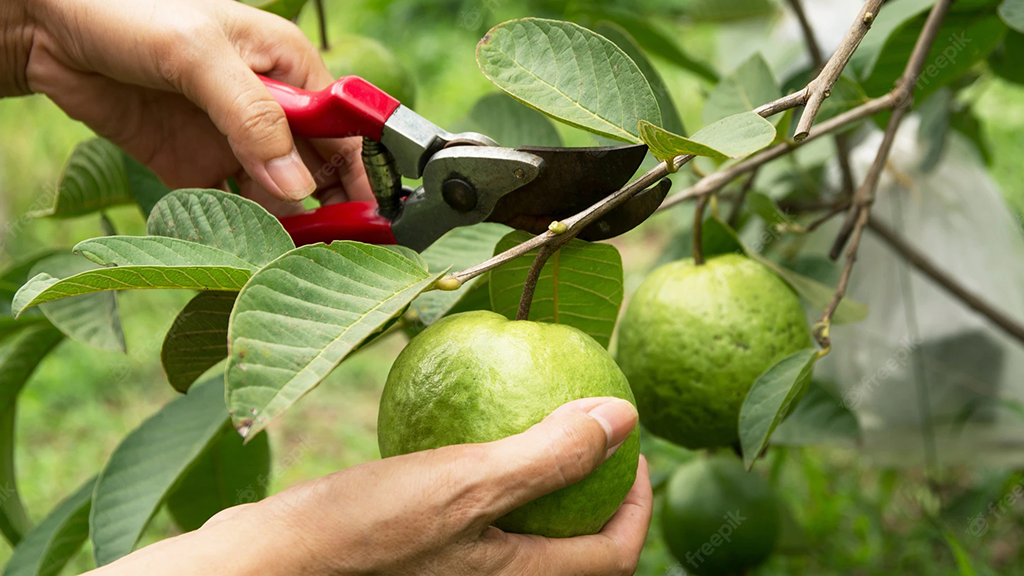 Intercrop
Guava plant + Slow growing vegetable crop or Guava plant + Legumes or pulses.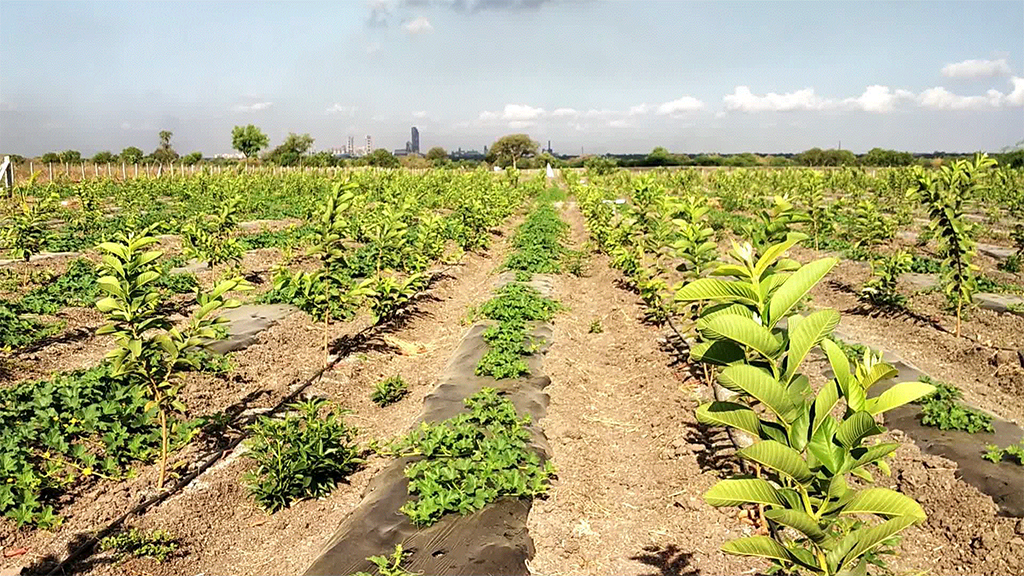 Harvest
 Taiwan pink guava harvest can be done when the skin color of the fruit changes to greenish yellow. Preferably harvest the fruit in the month of March- April or July- August.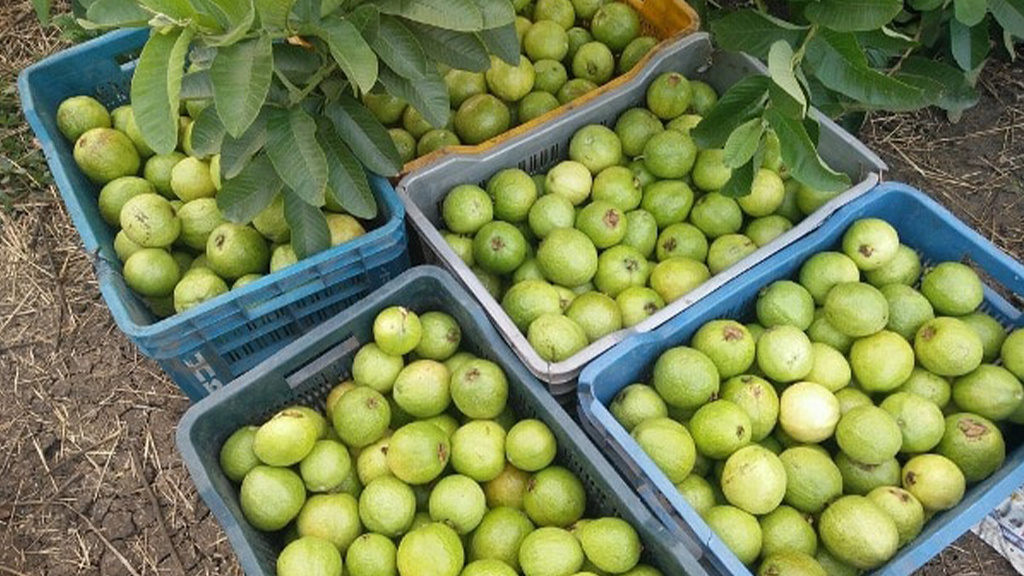 Guava yield per acre
This plant yields 50 to 60 kgs per plant and nearly 9,000 kgs per acre.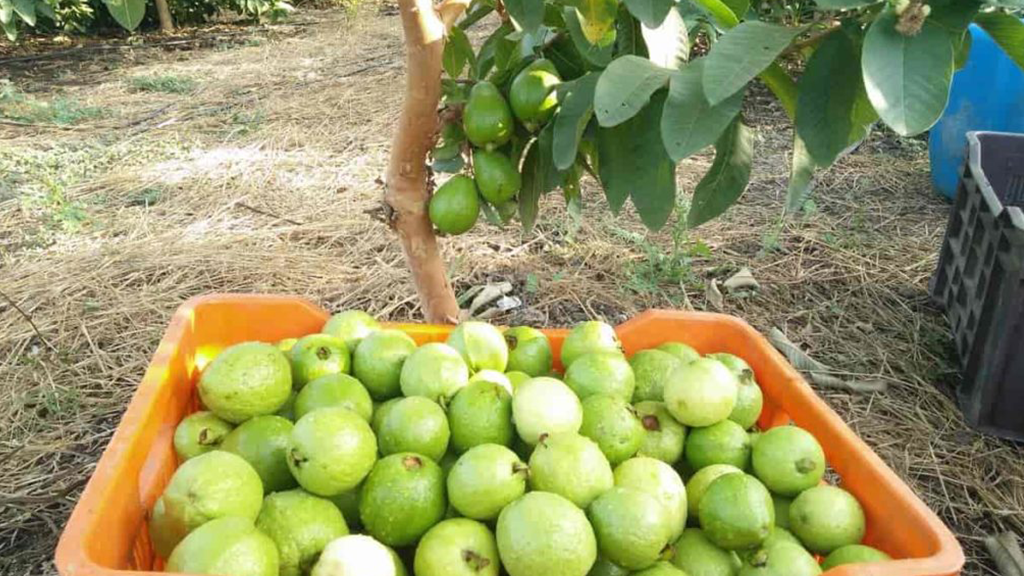 Storage
  Taiwan pink guava fruits have excellent shelf-life. It can be stored for 15 days without cold storage treatment. And it can be stored for up to 2 months with cold storage for long-term export.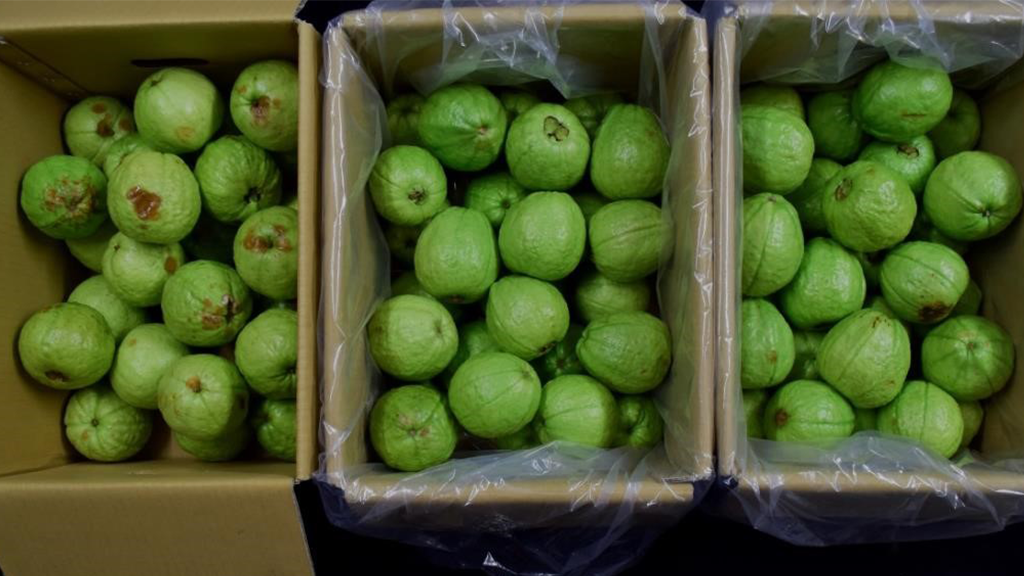 Last but not least, Taiwan pink guava is the most needed guava variety in the future. Practice organic methods of plant production for all your plants. Save soil and Save the planet with green plants!! 
Blog composed by: Santhionlineplants