Caladium
Caladium plants are excellent indoor plants specially grown for their fancy leaves. Most of these plants originated from the caladium bicolor variety or angel wings.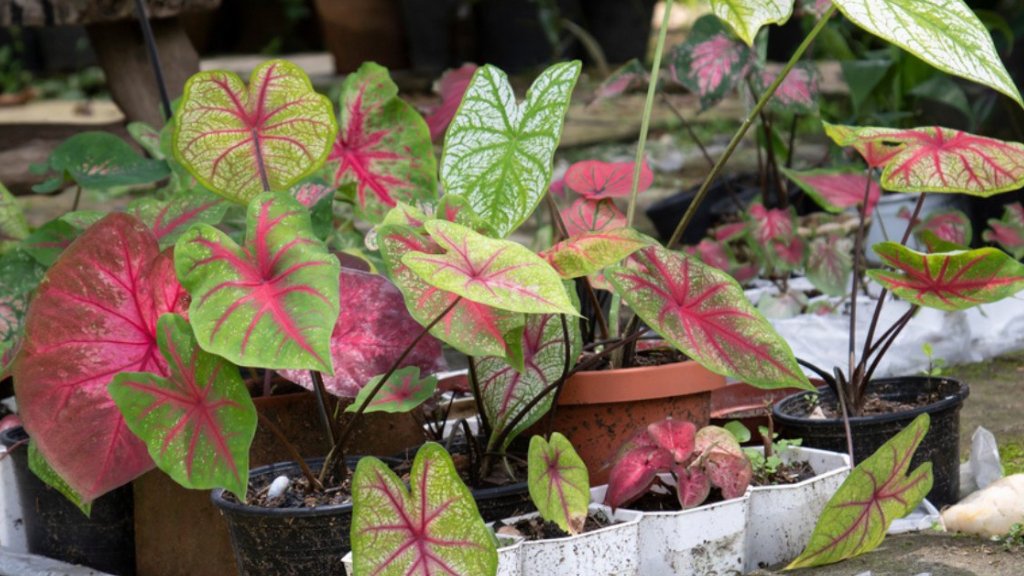 Caladiums

Caladiums are beautiful indoor ornamental with evergreen character. This plant grows from the tuberous corm which are commonly called bulbs. Larger tuber plants produce bigger leaf foliage & it's said to be annuals.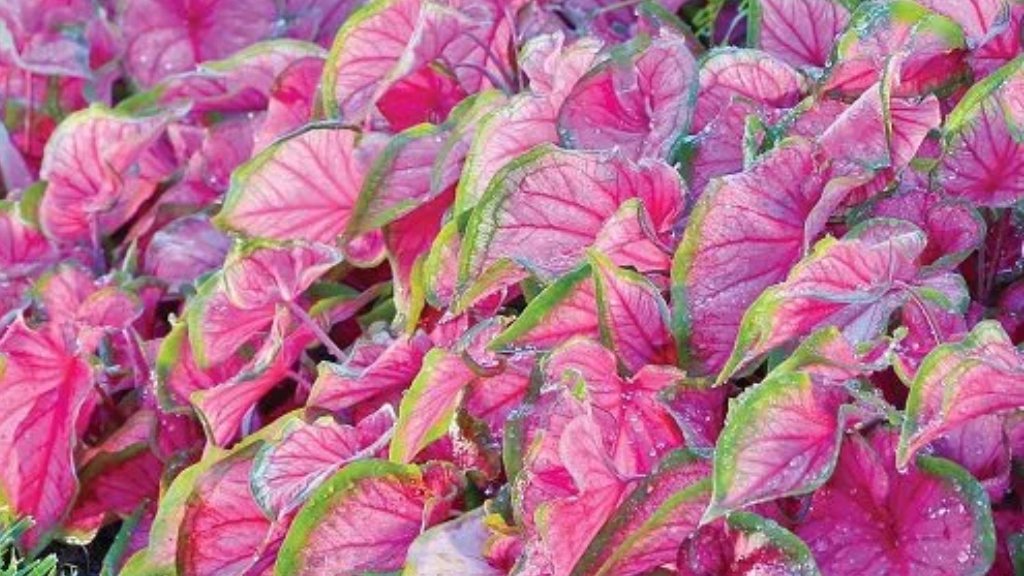 Caladium bicolor

This plant tissue culture indoor plant belongs to the family Araceae & scientifically named caladium bicolor. Leaves are arrowhead-shaped in varying patterns such as white, pink, red & others.
Caladium varieties

This plant has more than 1000+ varieties which include plant tissue culture caladium candyman, red emperor, caladium thai hybrid, poison dart frog, stardust, raspberry moon, red flash, miss muffet & others with fancy leaf foliage in a wide range of colors.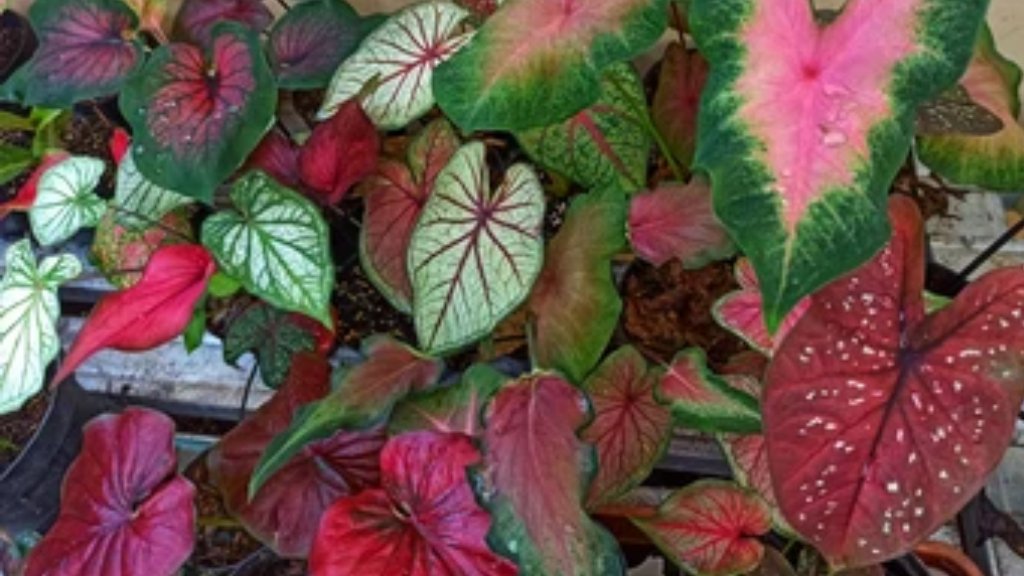 Candyman

This candyman has thick white stripes with pink markings all around the leaves. Potentially this fast-growing plant character.
Red Emperor

It has brighter red foliage which gives a contrasting look to the environment. Heart-shaped leaves have pinkish-red color around the veins & leaf surface.

Thai hybrid
Thai hybrid have pinkish-white stripes with marvelous foliage. This plant has a rapid growing character with big leaves.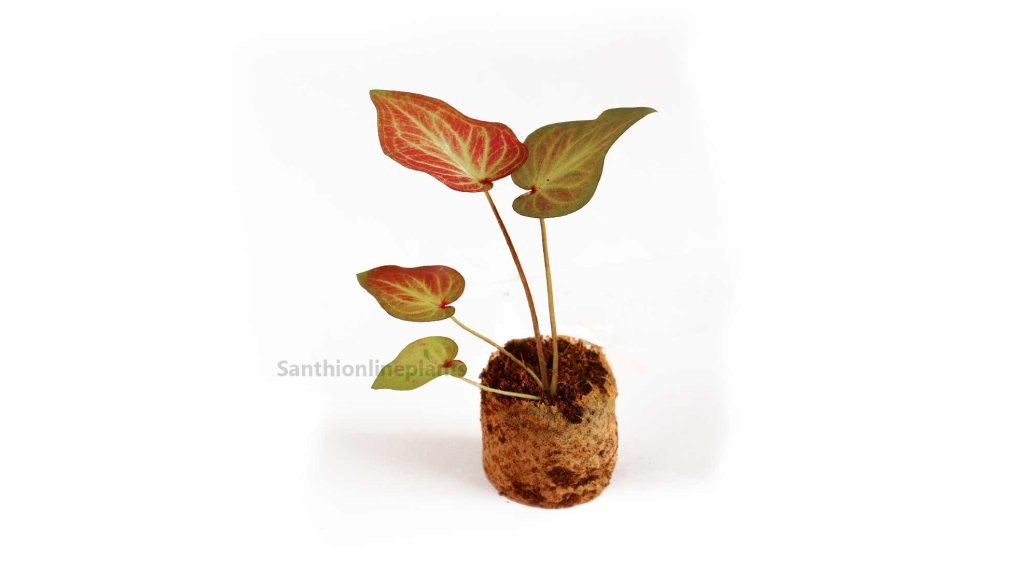 Poison dart frog
Poison dart frog plant resembles the appearance of frog skin appearance over the leaves.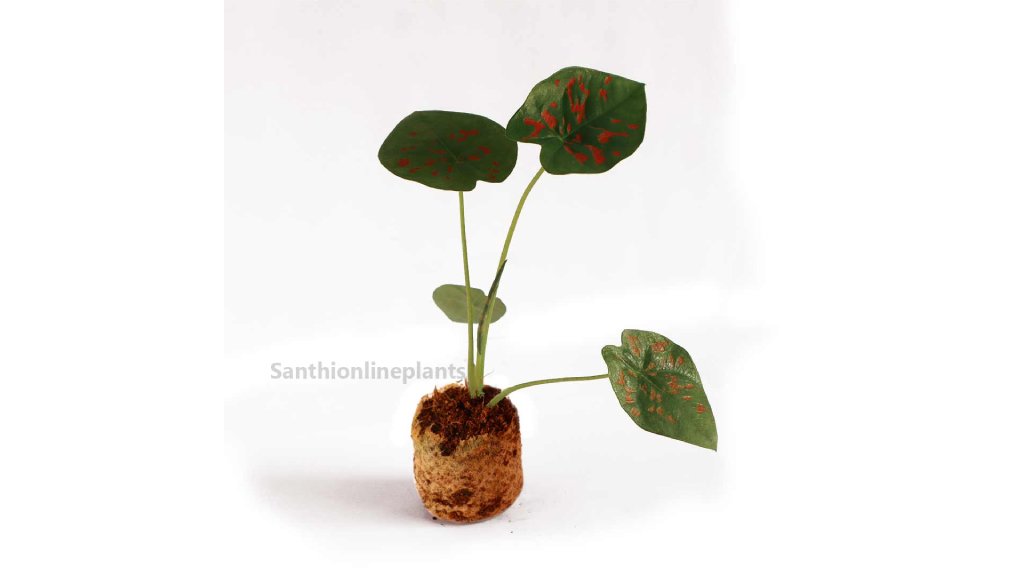 Stardust

This variety has star-like white markings over the leaf surface.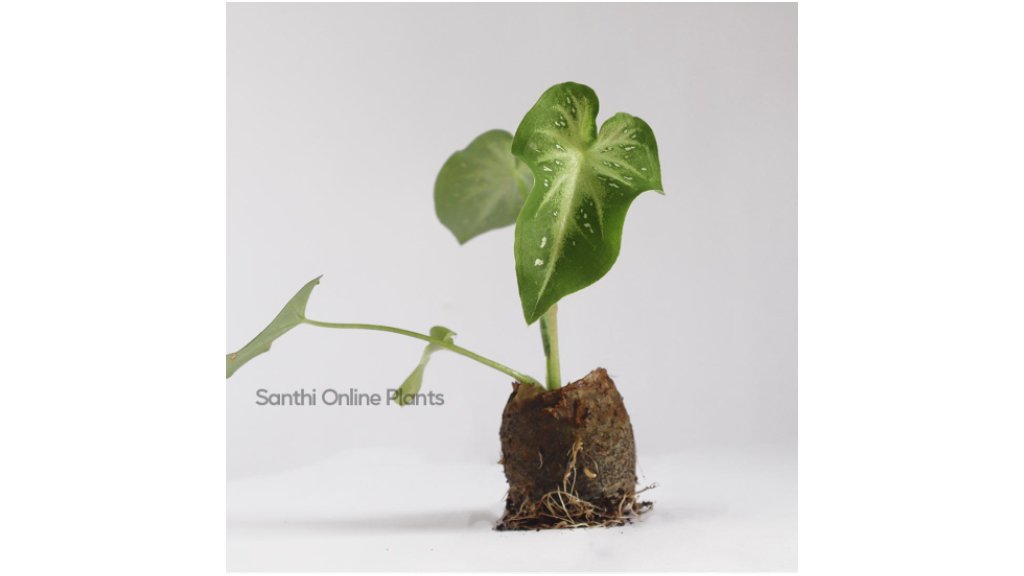 Plant Care

Soil

Caladiums prefer to grow in well-drained moist soil preferably with acidic soil pH. And also it grows in good organic potting mix such as cocopeat potting mix.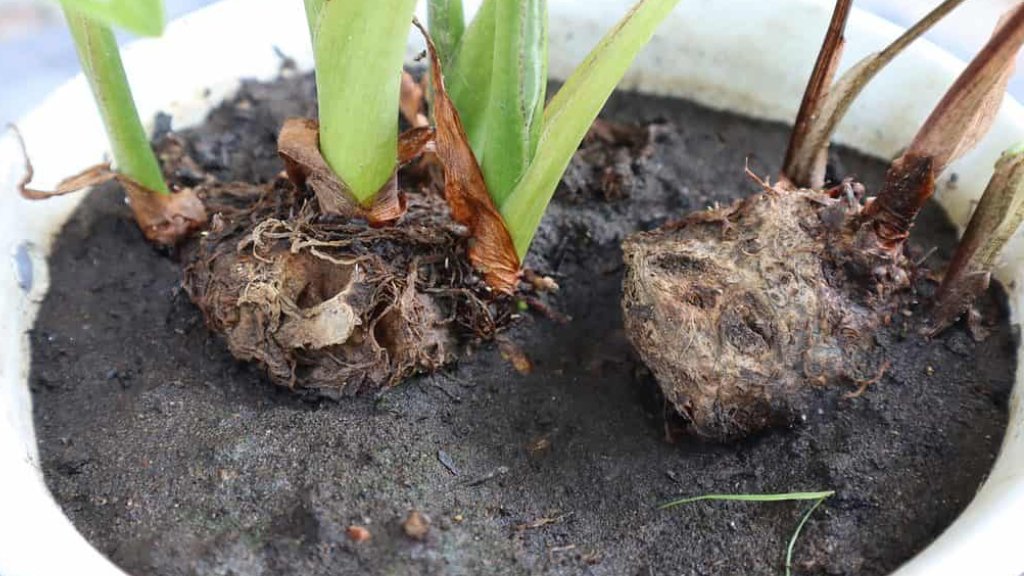 Watering

Water the plants weekly once or when the top soil is dry to touch.
These indoor plants are moist lovers but don't make the soil waterlogged.
Sunlight

The sunlight requirement for this plant is indirect sunlight of about 3-4 hours.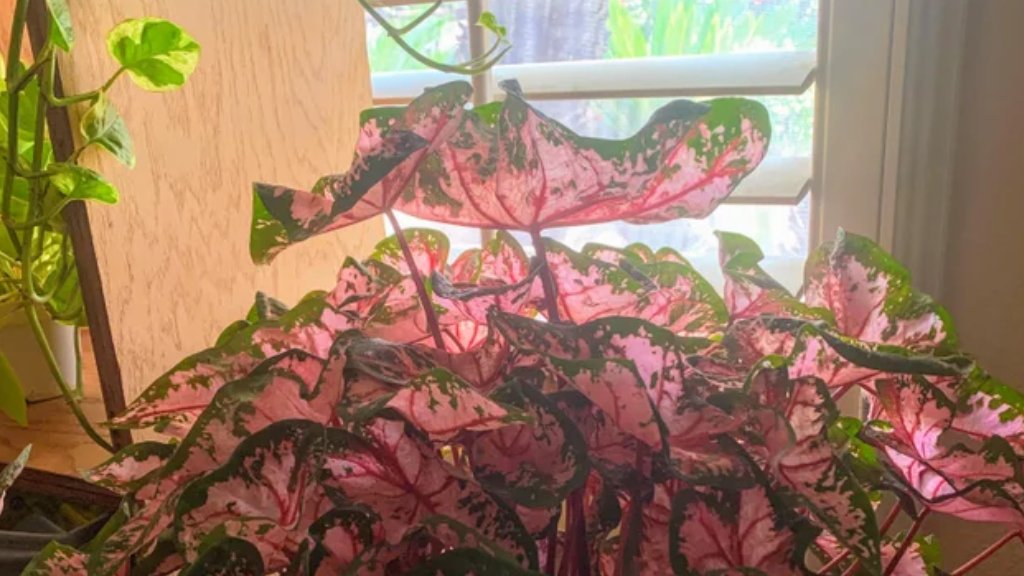 Propagation
Done through in-vitro production by tissue culture. For commercial purpose done by multiplication of tubers.

Placement

These plants are suitable for placement such as Office interiors, tabletops, dining tables, verandahs, & other related indoor environments.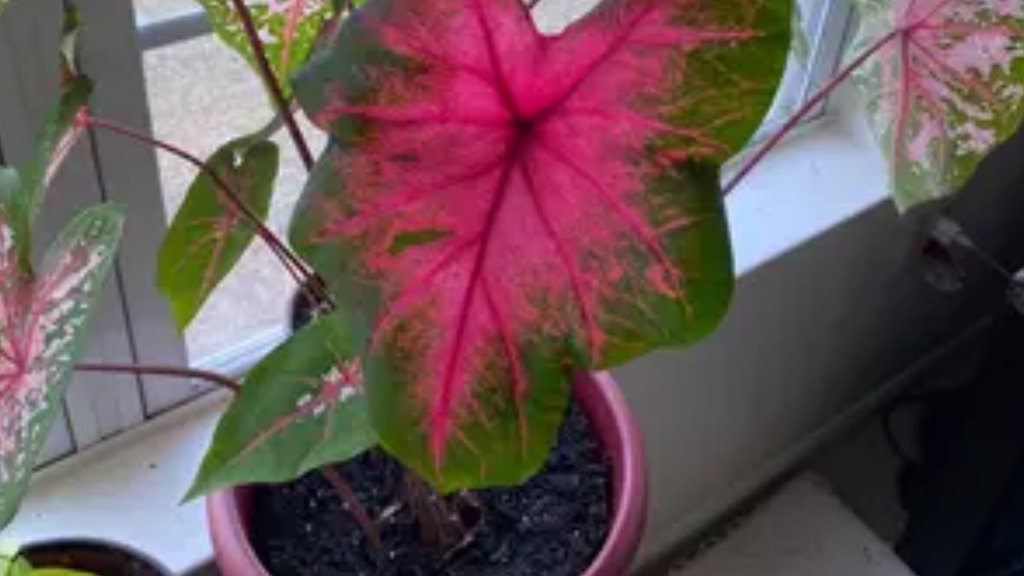 Fertilizer

Application of any organic fertilizer such as groundnut cake powder, old compost, or any suitable liquid organic fertilizer monthly twice around the plants.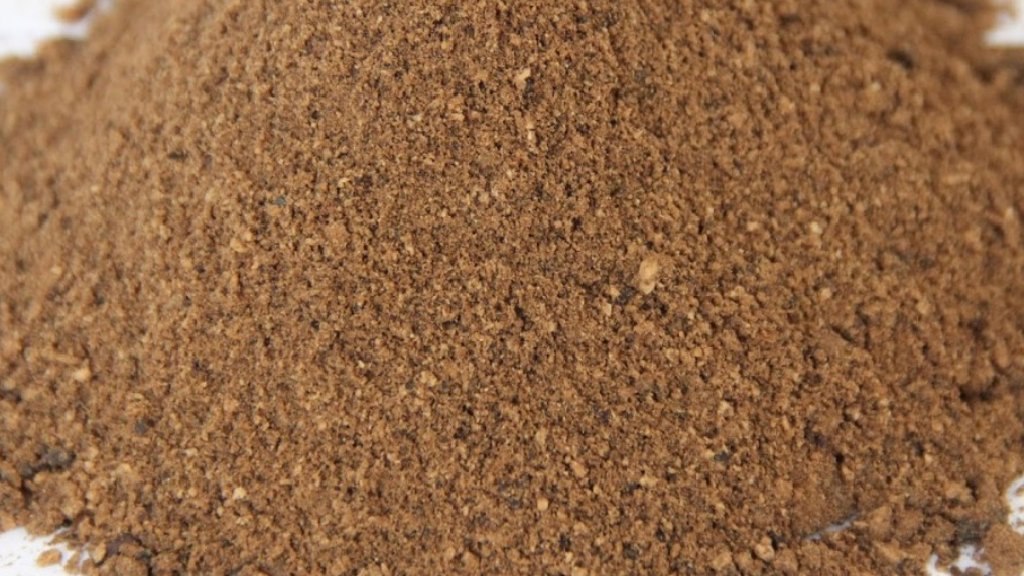 Pot

Choose a suitable size pot of 6 -8 inches with proper drainage holes to prevent the plants from root rot.

Repotting

Transfer the plants to a new big-size pot or container yearly once after planting.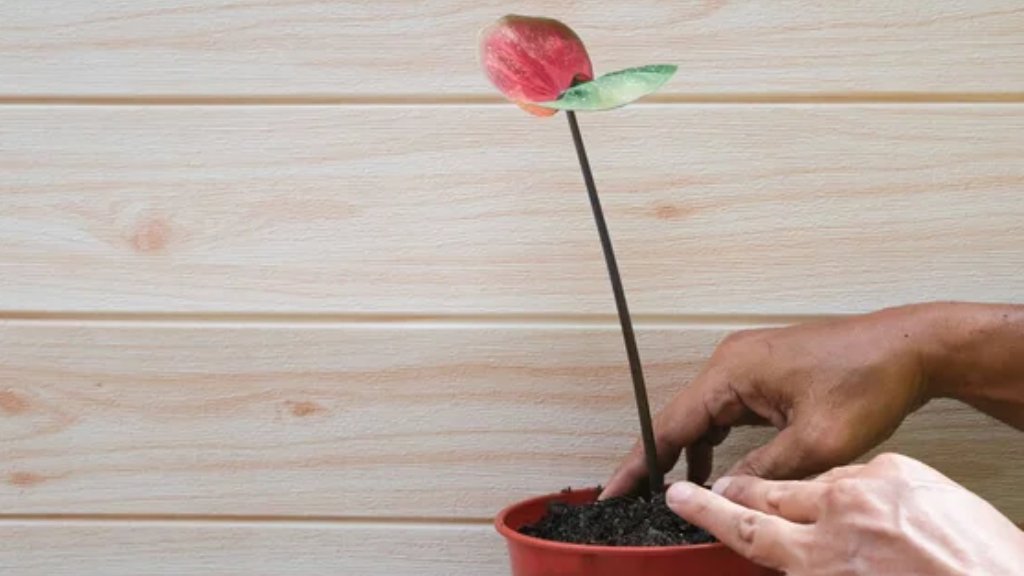 Pruning

Remove the old, diseased, matured leaves for 2-3 weeks once.
To make the caladium plants bushy by using a sharp knife cut the large central bud from the caladium bulbs before you pot the plants.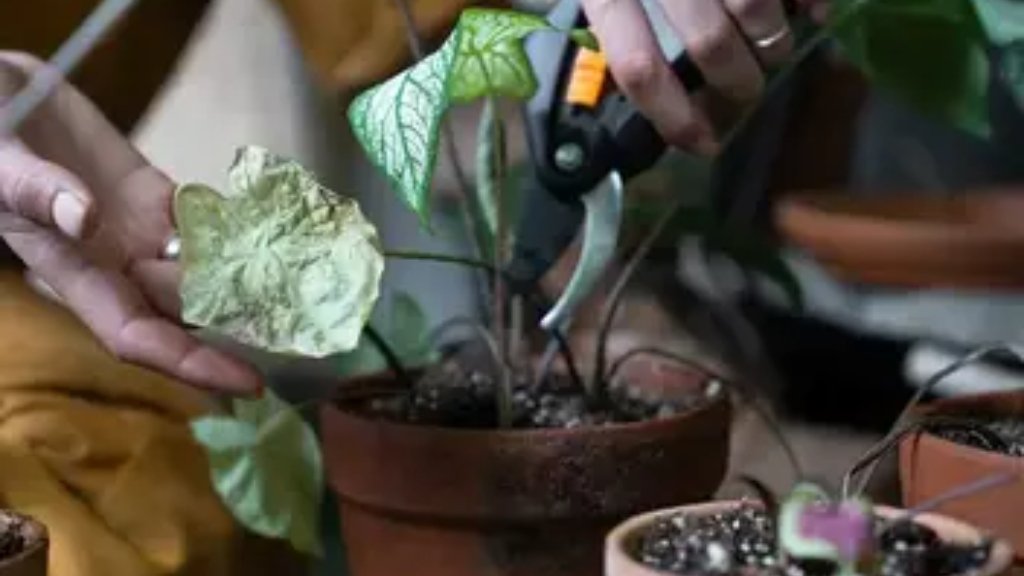 Caladium plant care in winter

In autumn & spring, caladium plants tend to shred the leaves. Allow the leaves to fall & plant regenerates the new growth.
During the winter season move the caladium indoor plants to an outdoor environment to get sufficient sunlight.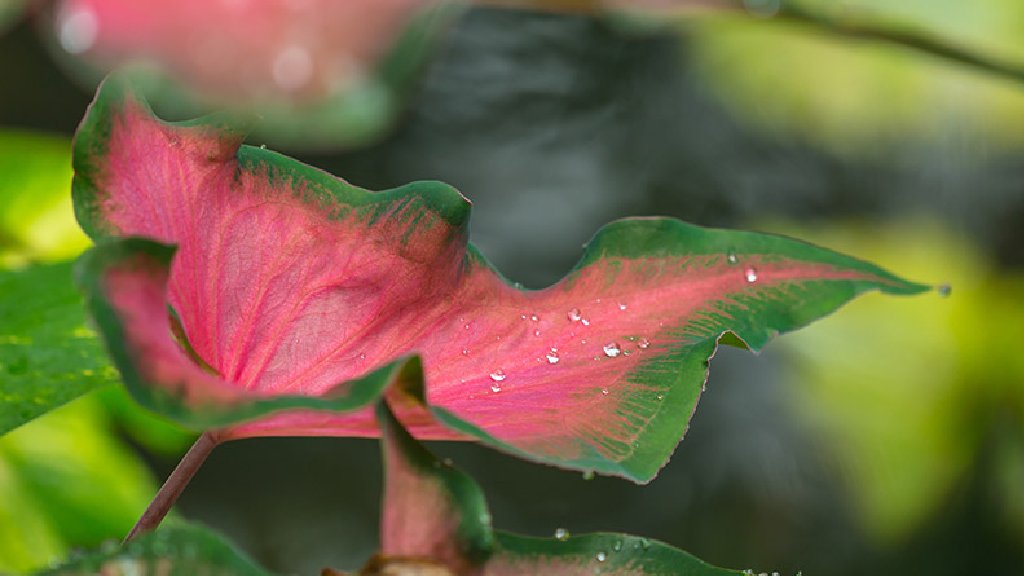 Benefits

Most Shade-loving plants with excellent ornamental values.
Caladium indoor plants attract beneficial insects.
Low maintenance & easy care indoor plants.
All the tissue culture caladiums are peat-disease free most resistant varieties.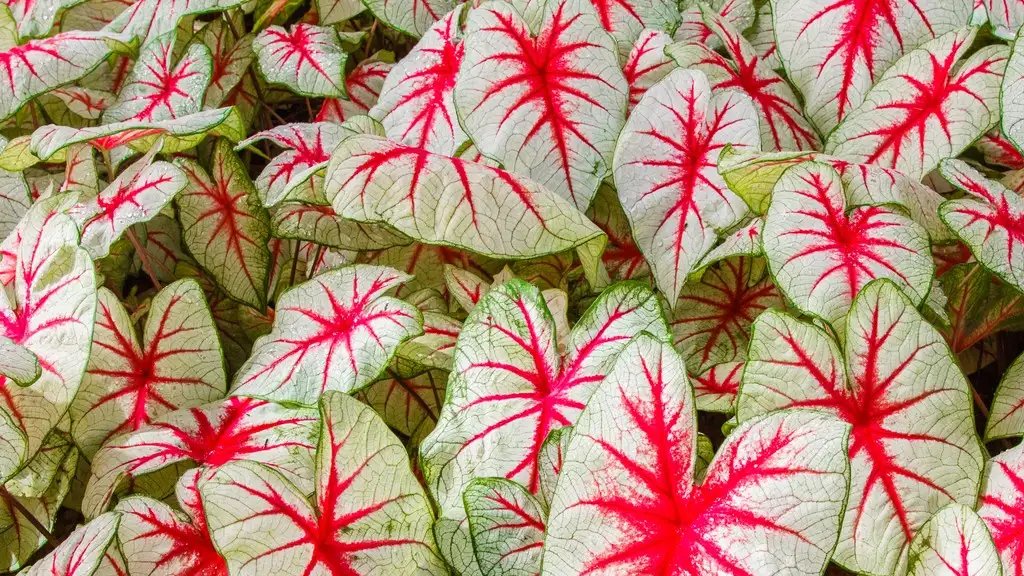 To add vibrant color to your garden, grow caladiums which are beautiful plants with long-lasting beauty & versatility. Caladium indoor plants make excellent plants for any type of gardening.
Be awesome & Save nature!!
Caladium tissue culture plants
Blog created by : Santhionlineplants