Thunbergia
The Thunbergia plants are prized by plant enthusiasts & gardeners for their lovely flowers & beautiful foliage. This thunbergia plant named after the Sweden Botanist Carl Peter Thunberg for his immense work in the documentation of Thunbergia plant species.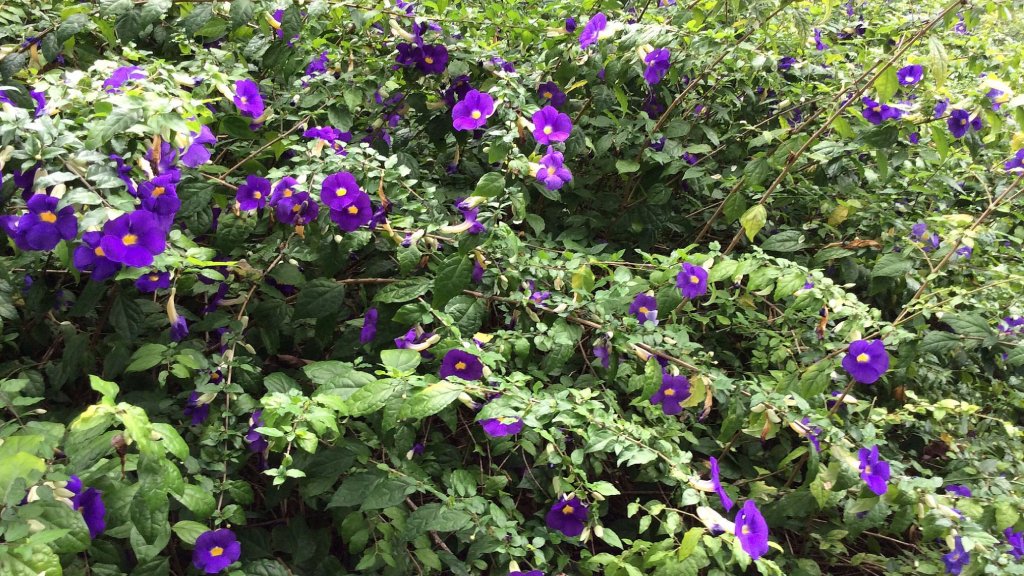 Plant Growth Habit
This plants are excellent creepers & flowering plants belongs to the Acanthaceae family with vibrant color flowers. This plant commonly named as clock vine & sky flower.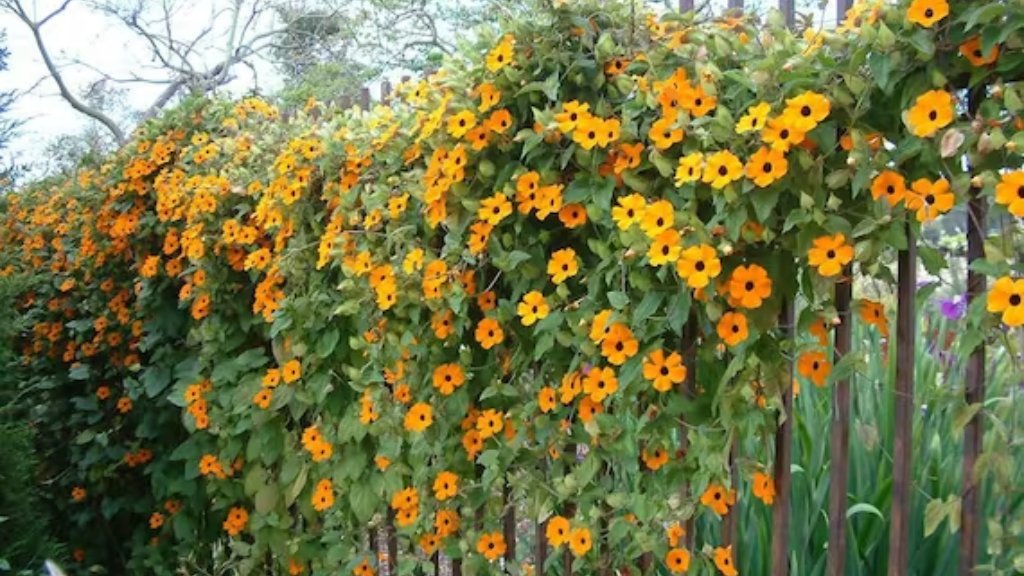 Sky Flower
The attractive sky flower plants contain 100+ plant varieties. Flower colors are blue, white, orange & yellow. This plant has a bushy & semi-climbing structure with a woody stem. Feathery flowers appear with yellow or center. In addition to this 
it is fast growing plant that reaches up to a height of 6ft from the ground.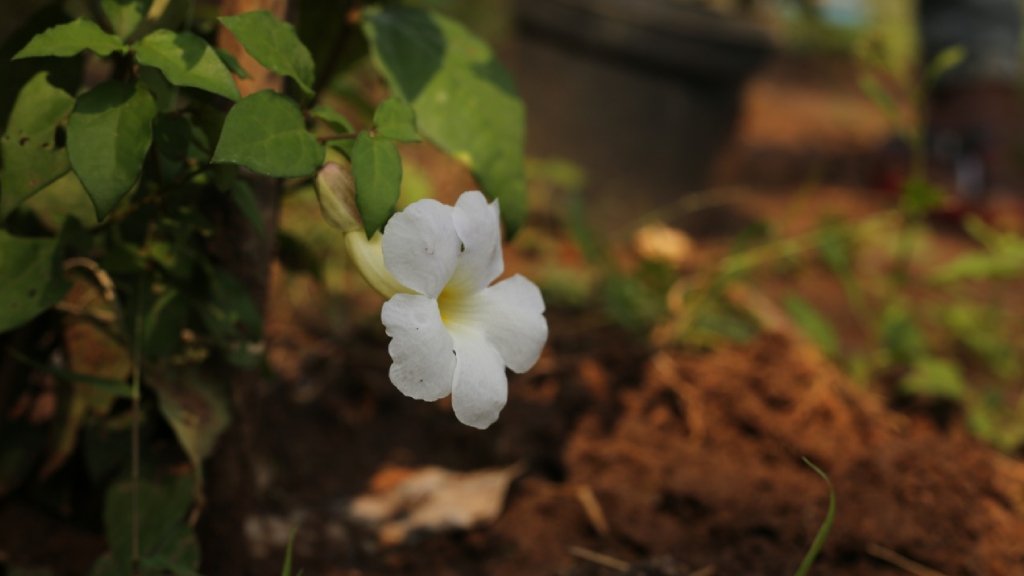 Clock Vine
 The clock vine plant's popular varieties are thunbergia grandiflora, thunbergia erecta, natalensis, alata & dwarf varities.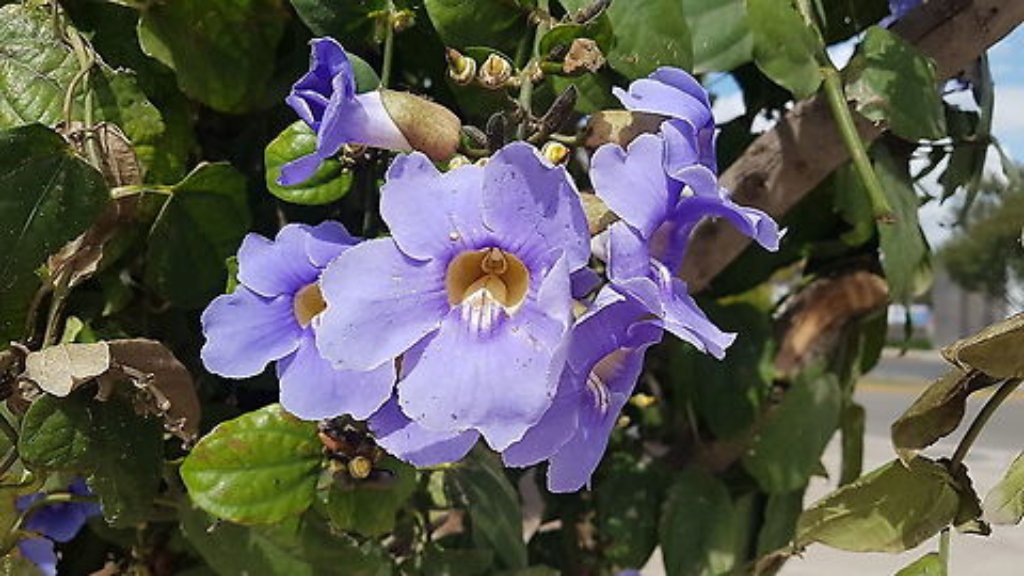 Thunbergia grandiflora
The grandiflora plants are native to India with large leaf foliage with lavender color flowers. Long roots with deep tap root system. It comes under annual plants.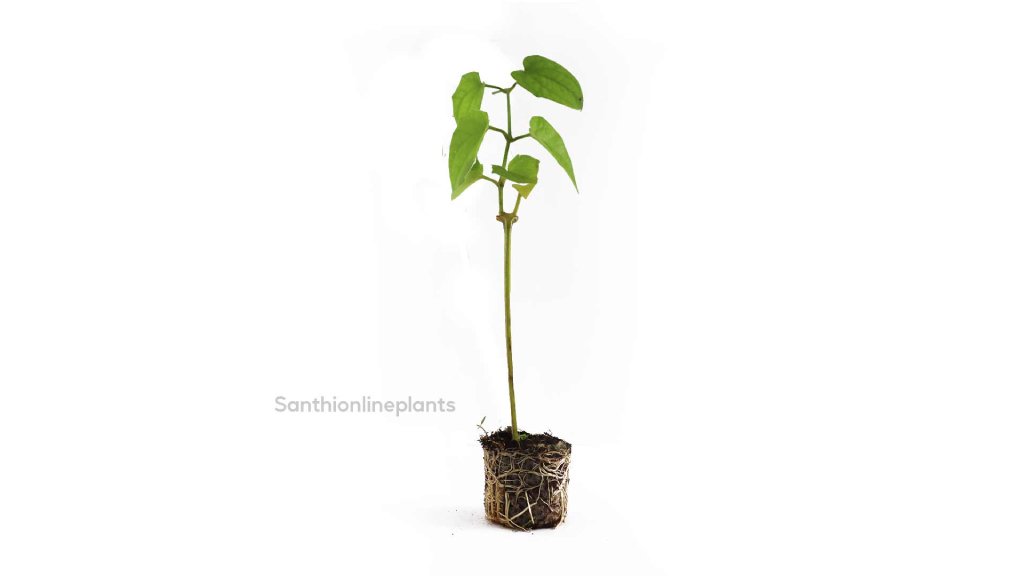 Thunbergia natalensis
It is fast growing creeper plant with white & light blue colored flowers. And the plants are native to Africa. Thunbergia natalensis has trumpet-shaped flowers that are commonly called natal blue & natal white flowers.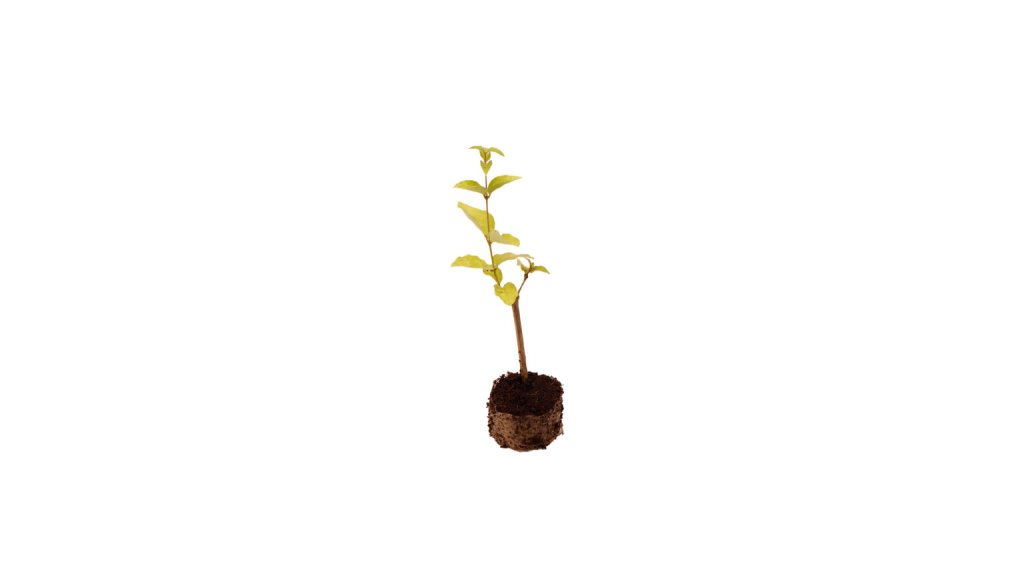 Thunbergia erecta
It is a twinning erect perennial shrub with ovate dark green leaves & velvety purple flowers. It is also rapidly growing creeper plants.
Soil
The Bush clock vine plant loves to grow in well-drained soil rich in organic matter. These plants tolerate a wide range of soil but avoid growing in heavy clay soils.
Potting Mix- Garden soil+30-40% compost +steamed bone meal +20% of cocopeat if needed alone.
Water Requirement
Watering the plants regularly helps to grow healthy plants means keeping the soil moist. But the sky flower plants cannot tolerate waterlogged & too dry conditions.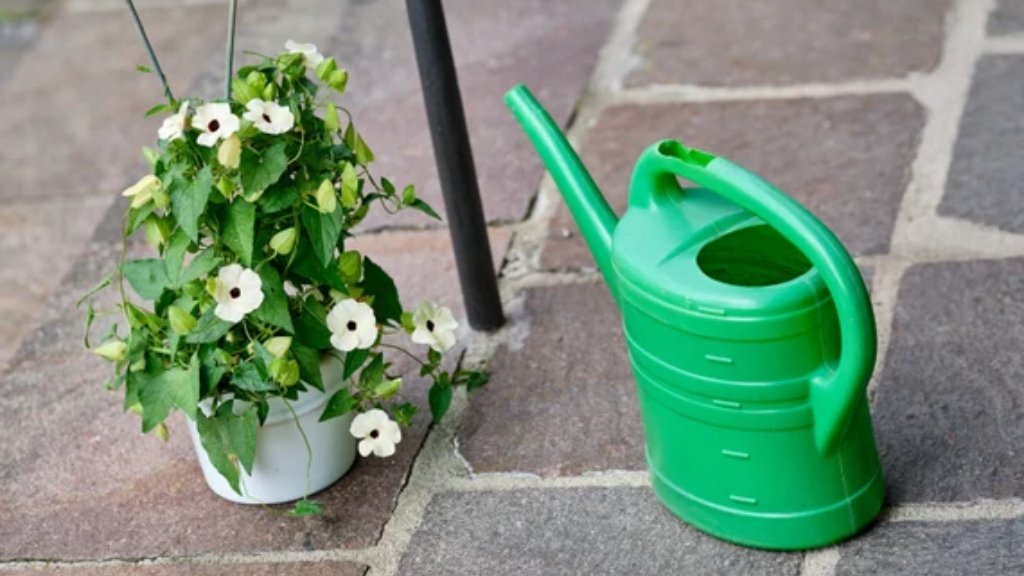 Sunlight
The bush clock vine plant thrives well in full direct sunlight with partial shade.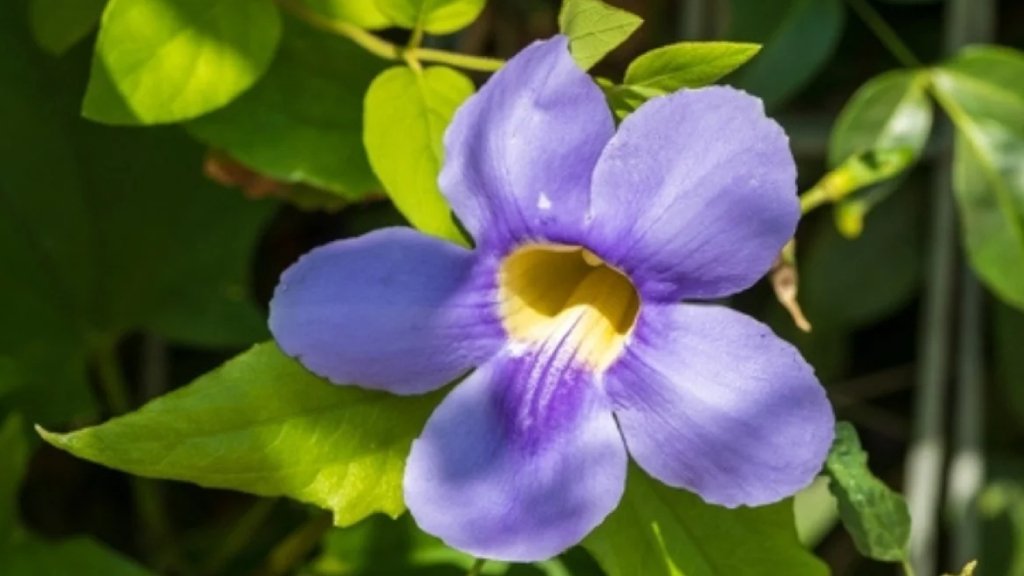 Pot Size
This creeper plant requires a pot size of 6-8'' while planting. After one of planting change the pot size to 12'' with good drainage holes.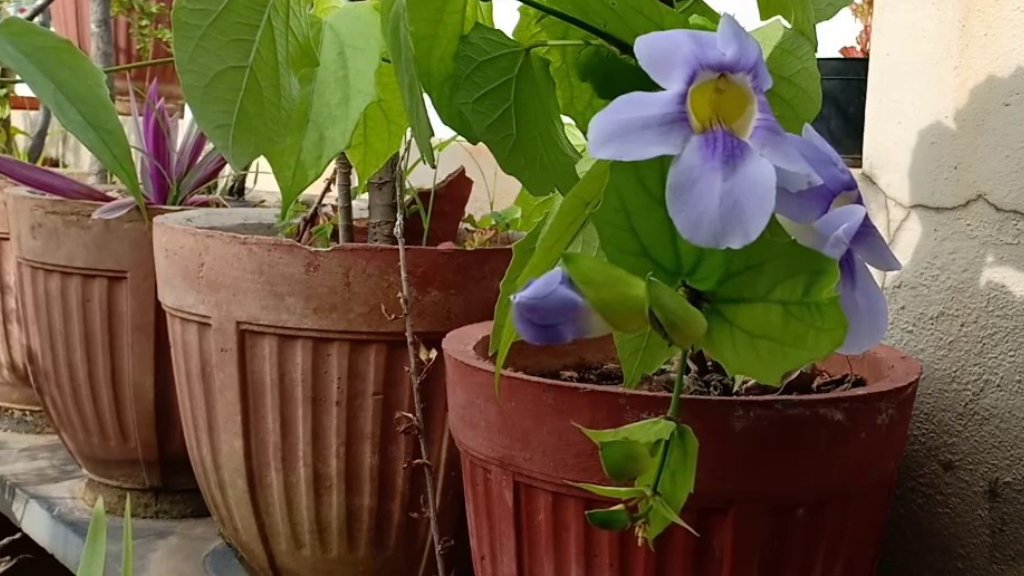 Propagation
The thunbergia varieties are easily propagated through stem cuttings. Select the non-flowering, healthy stem and make a clean cut just below a node. Gently remove the lower leaves from the plants. And place the plant cuttings in a plant growth medium.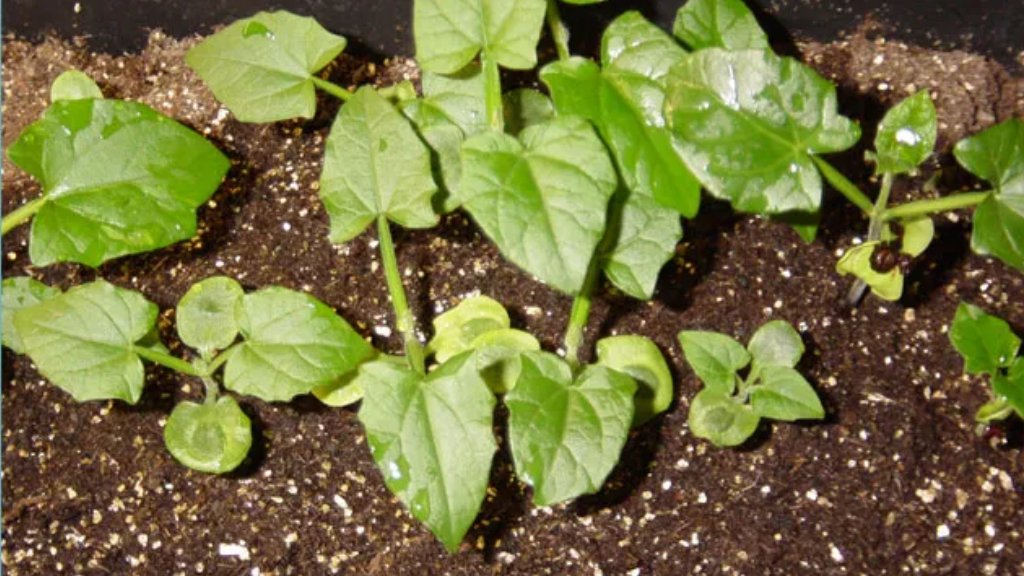 Pruning
Regular pruning helps to keep the plants in a compact structure.
Fertilizer
Application of any organic compost monthly once or twice around the plants helps to grow bushy.
Benefits
These bush clock vine thunbergia plants are great for foundations, borders, beds, hedges & other landscape values.
There are no serious pest, disease & nematode issues for this creeper plant.
The Thunbergia erecta plants used in the treatment of anxiety, depression & insomnia issues.
Bush clock vine has anti-oxidant & anti-inflammatory properties.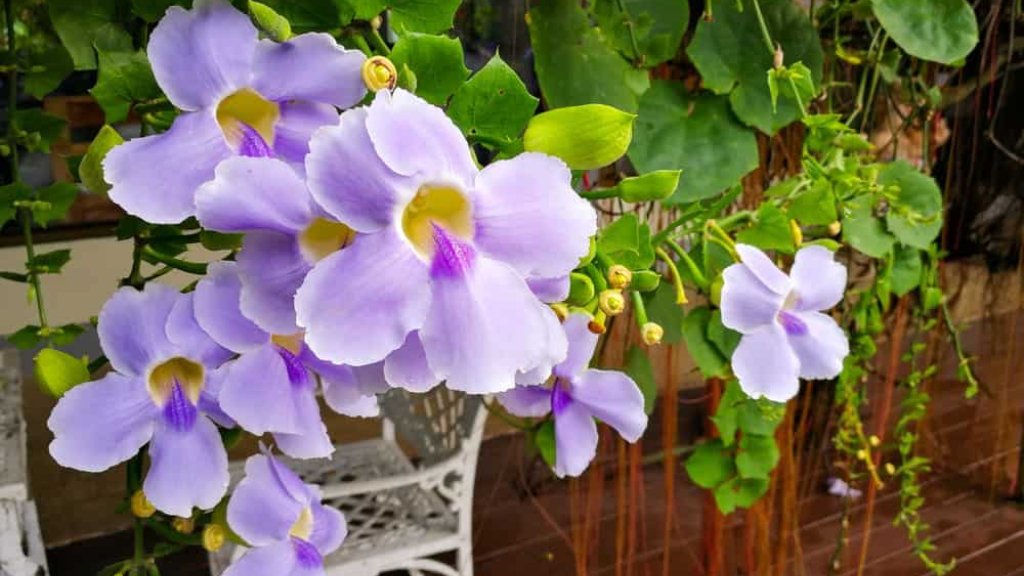 The creeper plants grow on walls, trellises, fences, and other plants. And they are popular in gardens as they add visual interest and provide good greenery look.
There is no alternate for Green so far!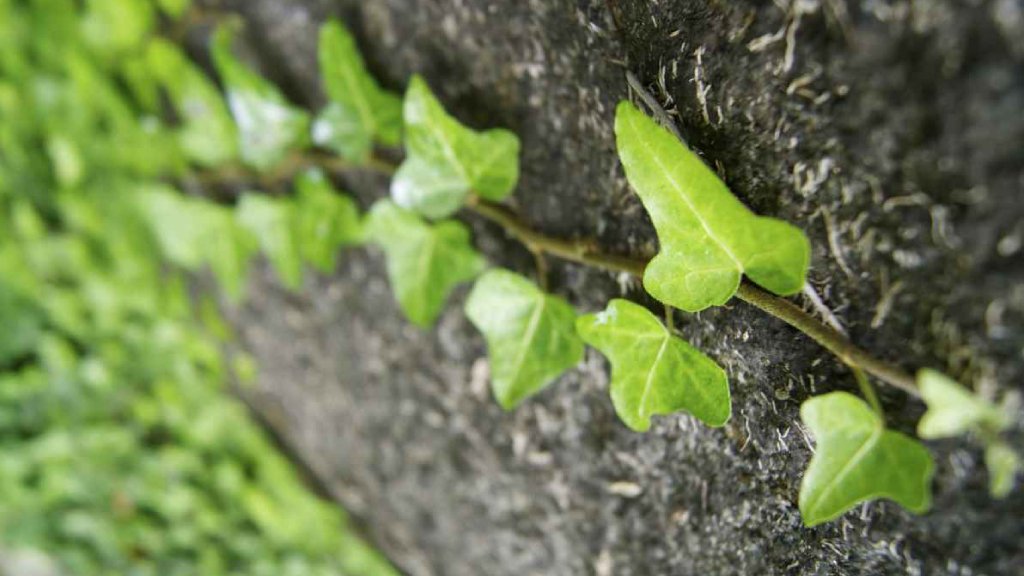 Blog Created By: www.santhionlineplants.com