Lily flower
Lily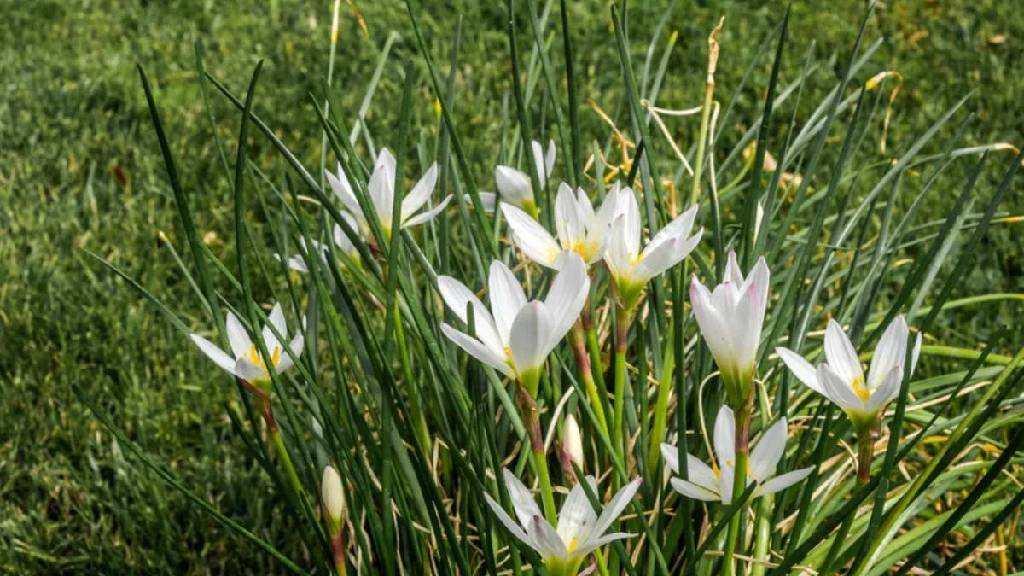 Lilies are one of the most beautiful ornamental flowering species and a stable of many gardens. Lily flower has a splendid appearance with their large, showy and often fragrant blossoms, they can add an instant appeal to any place we are going to plant them. Rain lilies can produce flush flowers which are white, pink or yellow depending on the species
Lily variety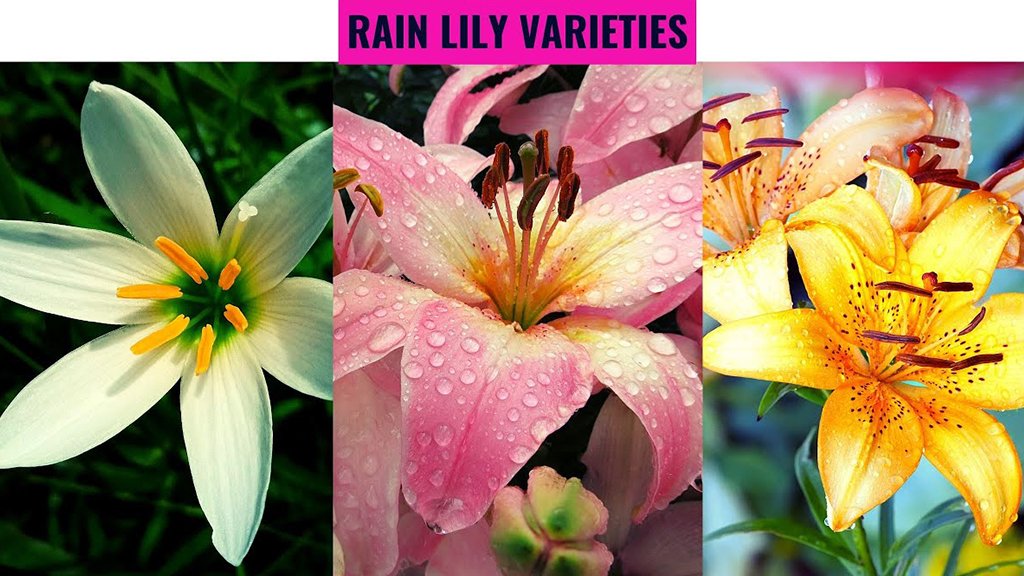 This plant has different species such as rain lily pink, zephyranthes robustus (pink), zephyranthes sulpurea (yellow), zephyranthes atamasca(white lily flower) and Amaryllis lily.
Rain lily pink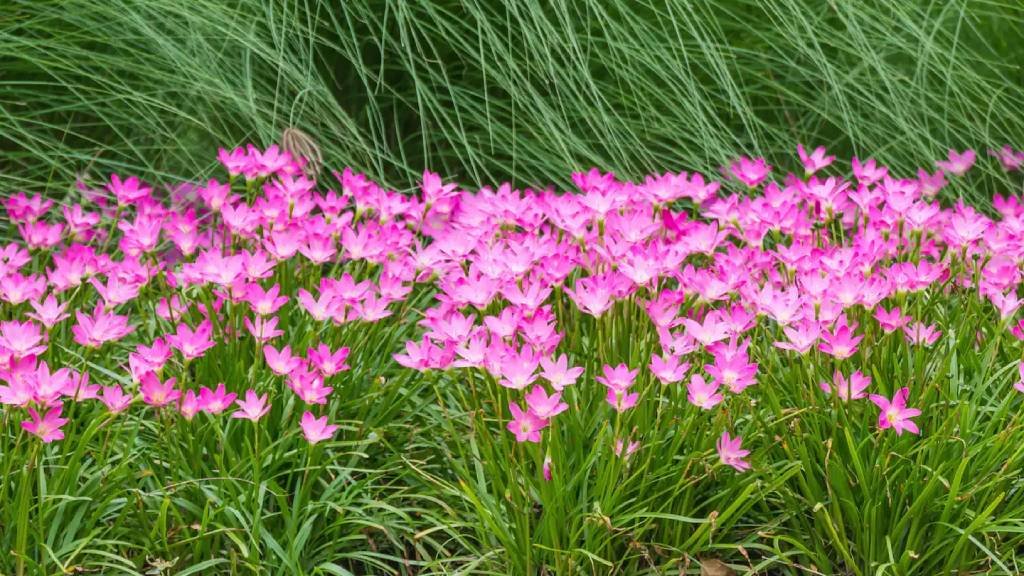 Lily pink are herbaceous plants with a scaly bulbs, big and white. pink rain lily have a perianth of six white petals, free from each other, provided with nectaries.
Zephyranthes robustus rain lily(pink)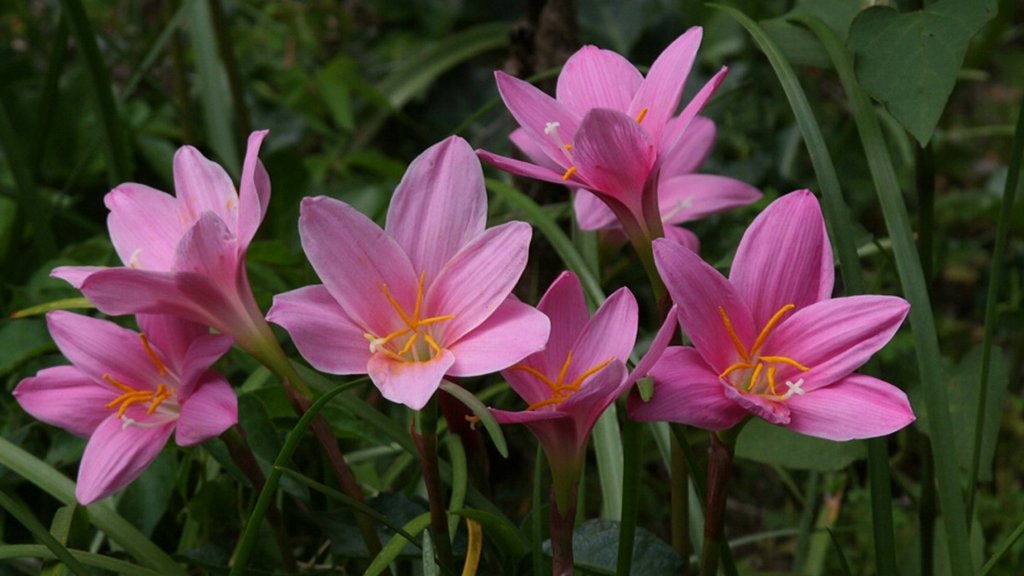 Lily has six-petaled funnel-shaped flowers. Lily flowers grow rapidly upright green leaves that are 10 inches tall. This lily plant can be planted all year round. Rain lily gets its name because it tends to bloom the flower a few days after a soaking rain. Zephyranthes robustus rain lily(pink) shows the message of deep love and affection.
Zephyranthes atamasca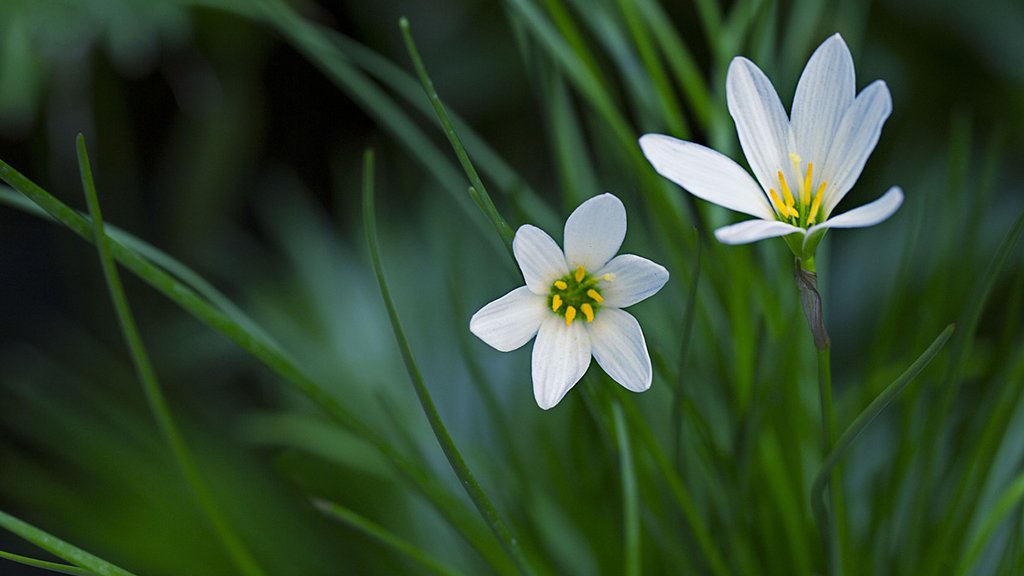 Atamasca are white lily flower with an attractive appearance. Leaves are grassy green foliage. Its possible to grow them indoors or outdoors in both places.
Amarylis lily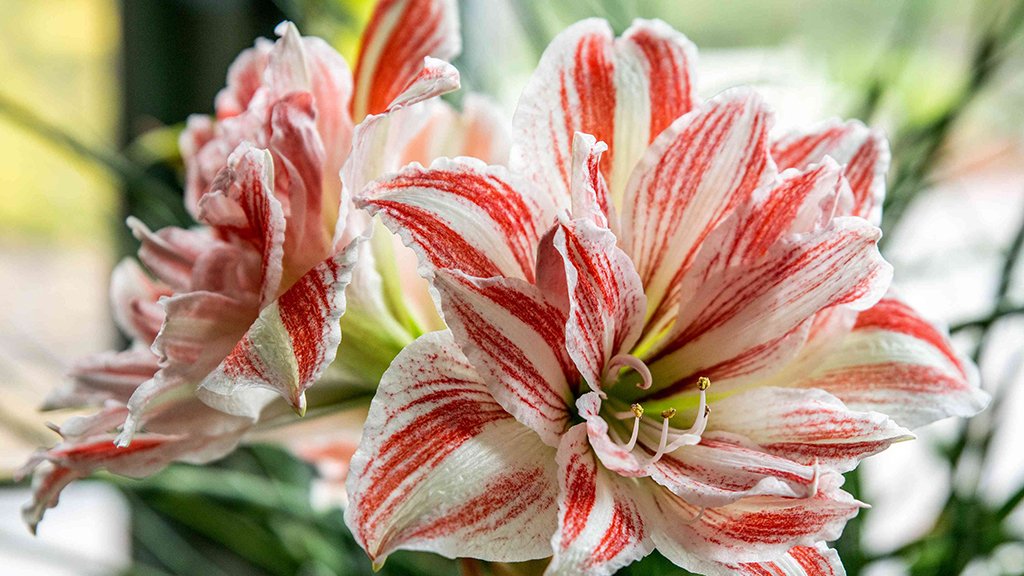 Amaryllis lily is also referred to as the March lily or easter lily. One flowering branch of amarylis can give years 2-12 flowers and is available in so many colours. This plant grows from a bulb and for early flowering, we need a bigger size bulb. The warm climate is better for planting time. The Lily flower is used as a symbol of peace.
Zephyranthes sulpurea rain lily(yellow)
Yellow lily flowers cover the whole plant and look beautiful in the garden. It has a star-shaped bright yellow flower that has an awesome look. Each flower has 6 tepals and 6 stamens and the stigma is capitate. The Zephyranthes sulpurea rain lily(yellow) shows that the message is chosen to express thankfulness and desire.
Seed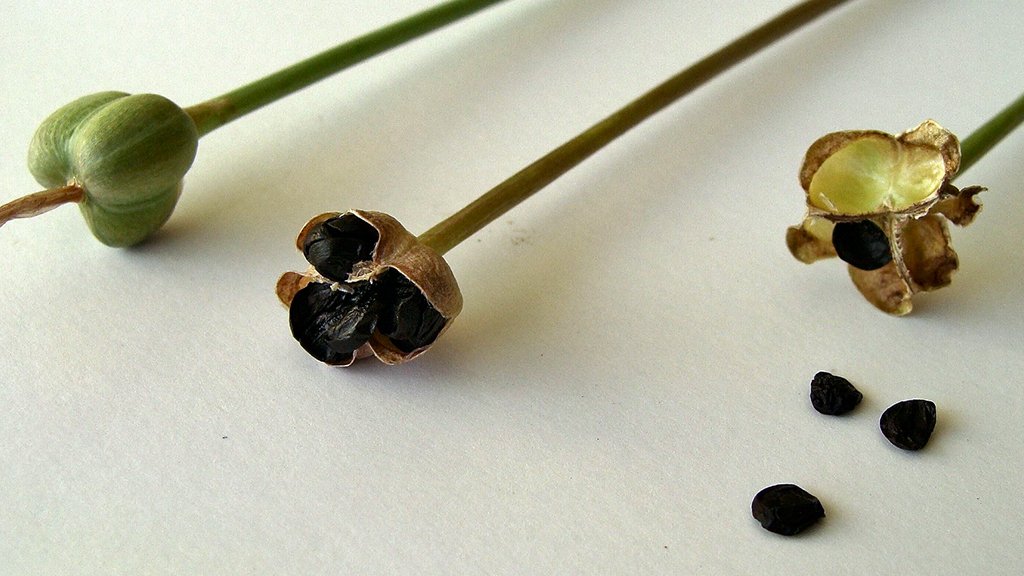 The edible part of the lily plant is called the bulbs. Even though it has bulbs but most of these flower species are easy to raise from seeds. After blooming the seed are capable to mature within 10 days. The seeds are black with a round shape.
Soil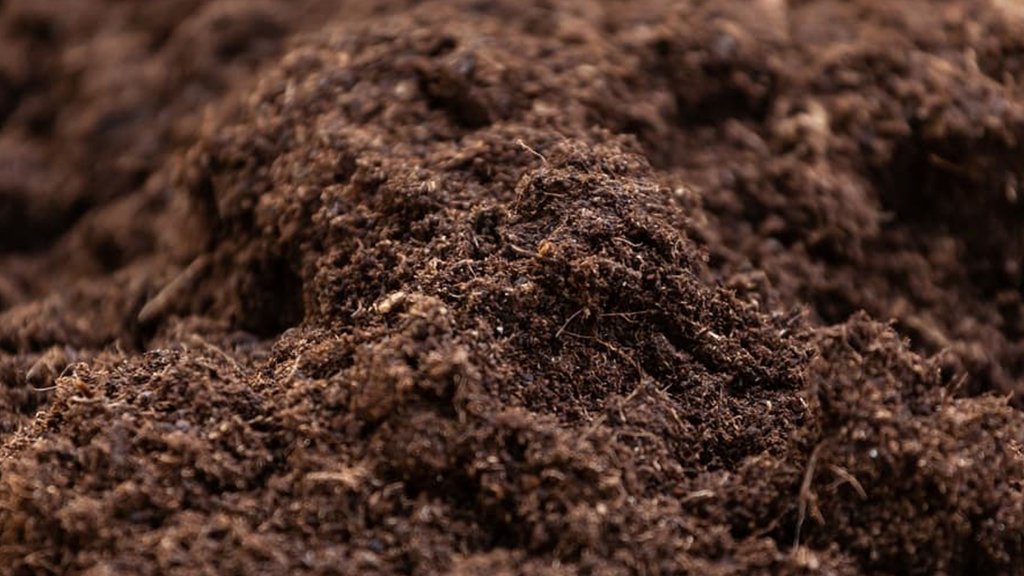 Rain lily grows well in moist drained soil.
Watering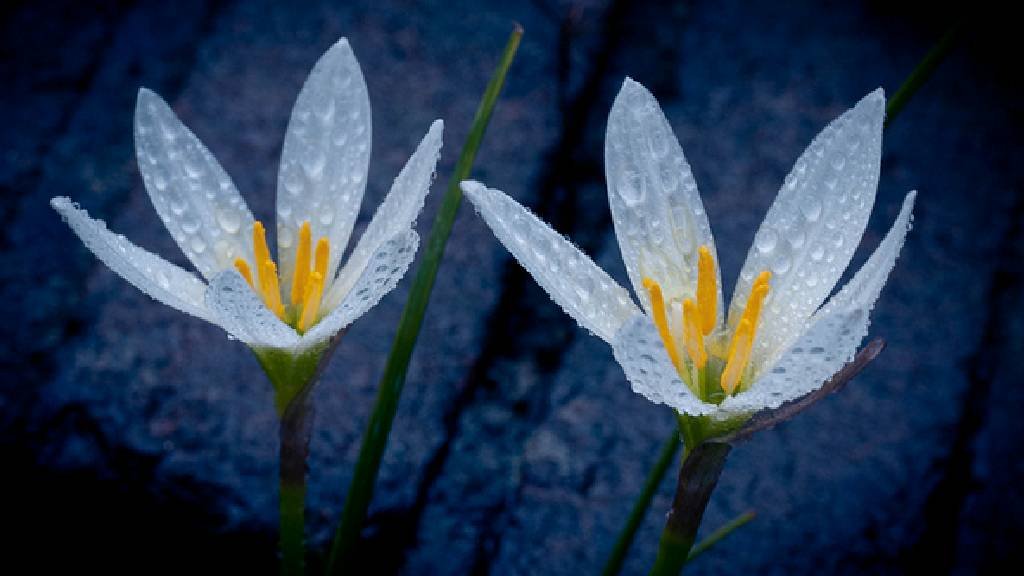 Regular watering is important to keep the grass-like foliage of rain lily lush and healthy. Water once a day in the morning. It is a moisture-loving plant, but also very drought-tolerant.
Repotting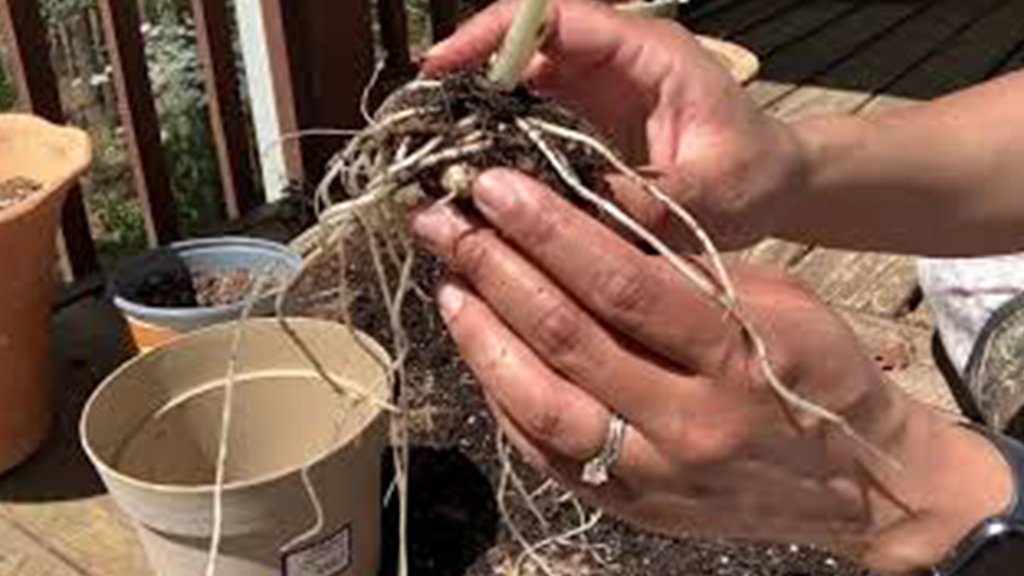 Repot the plant at least 1 year to avoid crowded roots . The plant should be 1-2 inches in depth. Probably repot the plant 3 years once.
Sunlight
Put the potted plant in a cool place where there is light sunlight. To keep the plant in 6 hours of direct sunlight is enough.
Pruning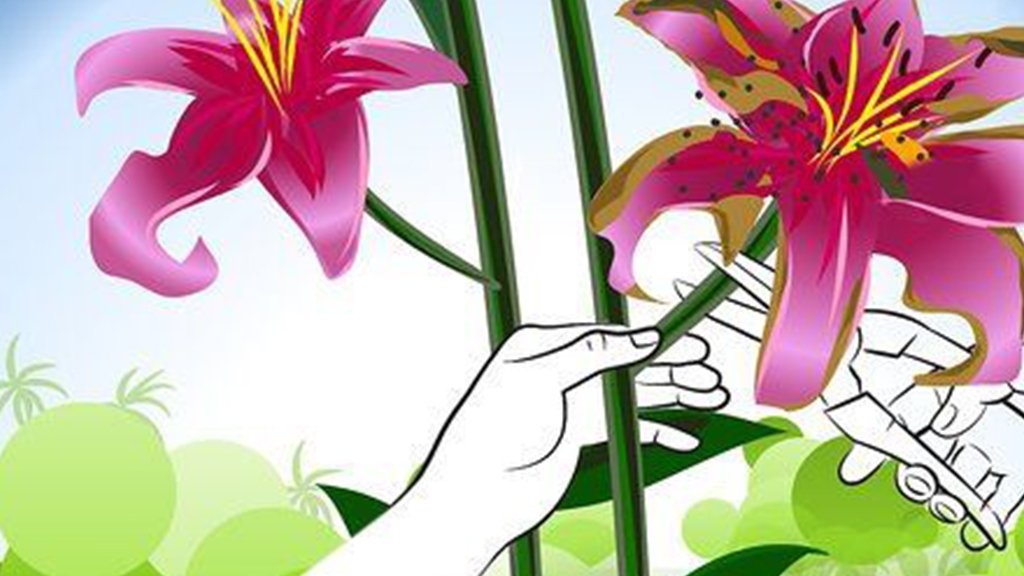 To encourage new growth need to prune and pinch without harming the plant. Cut the stalk and dried flowers
Fertilizer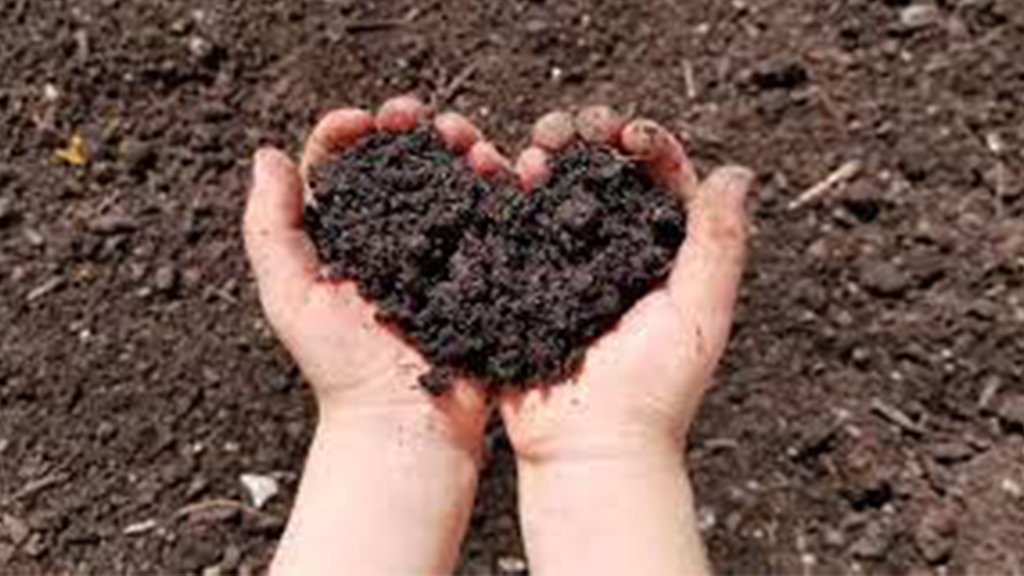 For nutrients add 1 part well-decomposed compost. After one and half months of planting add cow manure. Add seaweed to compost and apply monthly. Mulching with dried leaves or any tree bark or compost.
Benefits
Lily flowers are best flowers to gift on special occasions
In some regions, people eat thin flower which tastes pretty deciduous
Rain lily is a hardy, fast-growing plant
Easy to grow and easy to care plant.
Its help to treat some age-related diseases, burns, ulcers and cough.
"Break the green barrier in your life"
Lily flower eco-friendly plant
Blog created by Santhionlineplant