Brinjal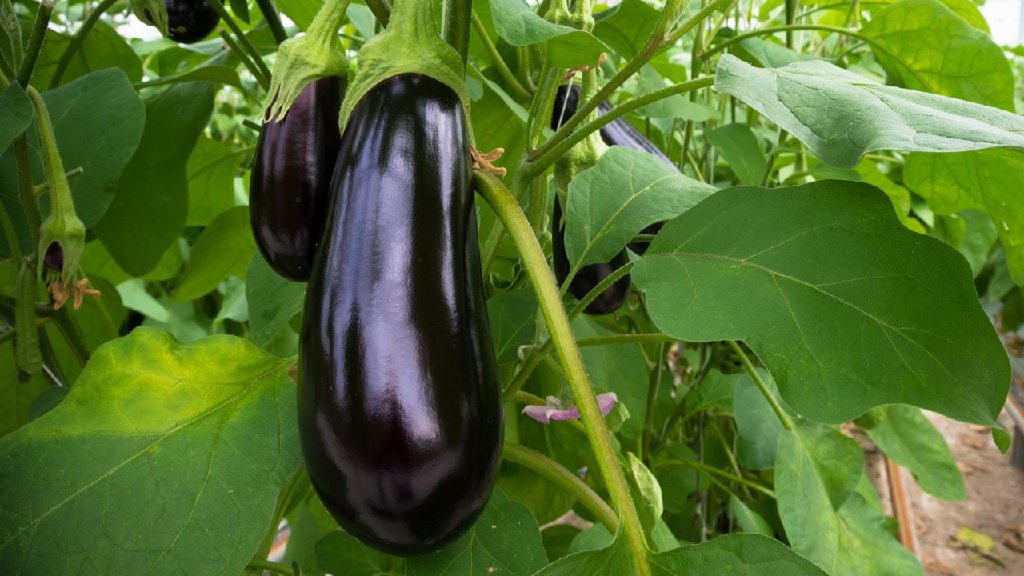 Brinjal is an annual, erect and non-woody plant. Eggplant belongs to the family of Solanaceae. This vegetable has a bitter taste with a spongy texture. The brinjal plant is called the king of vegetables. Oval-shaped leaves are lobed with hair. Mostly grown in India and Sri Lanka.
Varieties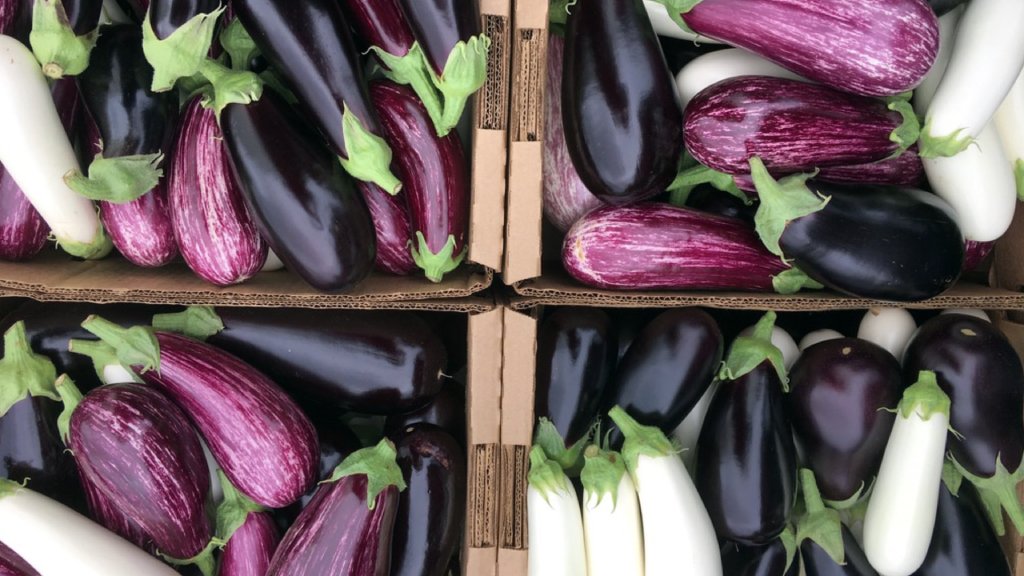 The types of brinjal plant are evergreen perennial shrub plants with hairy hard leaves. Popular varieties are such brinjal plant (Nattu kaththri), brinjal plant(spiny) Vellore gold, green variegated long brinjal (Neela pachchai katharikaai), pusa purple long, pusa purple round.
Brinjal plant (Nattu kaththri)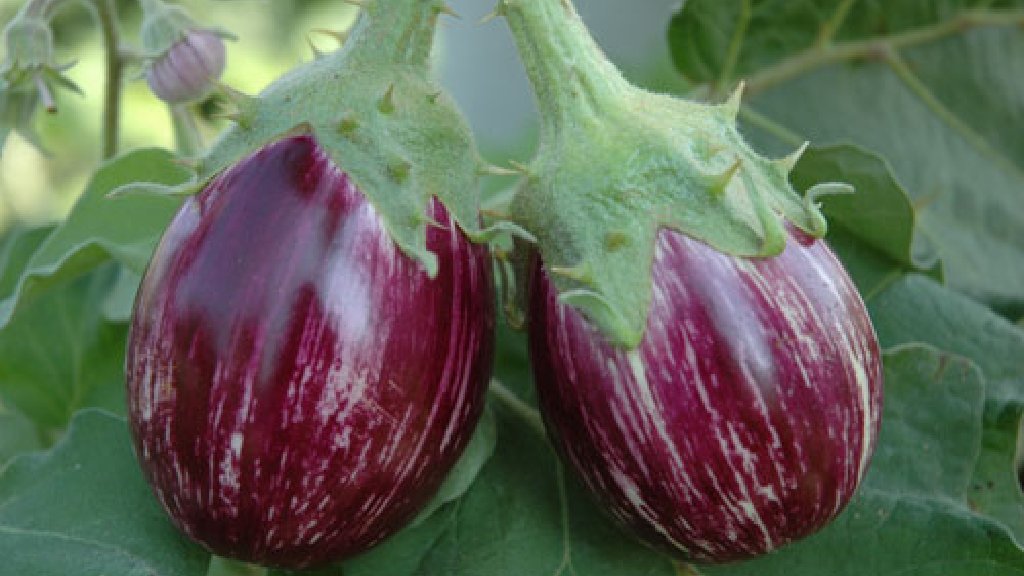 Eggplant is purple and white markings. Highly beneficial to control blood sugar. Brinjal plant (Nattu kaththri) plant grows wild in its homeland of South Asia as a perennial plant, though these warm season vegetables are treated as annuals. They grow fastest when the temperature is between 20-35 degrees Celsius.
Brinjal plant (spiny) Vellore gold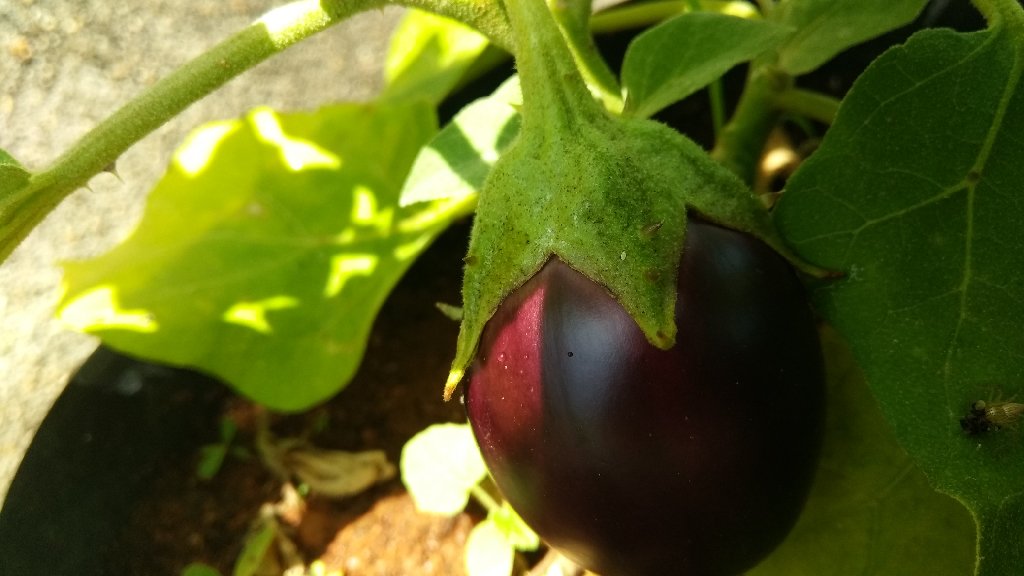 This solanum variety grows fastest when the temperature is between 20-25 degree Celsius. Brinjal plant (spiny) Vellore gold grow quickly, gaining size faster than tomatoes or peppers. This solanum fruit is light brown which is too shiny to touch. These are the best garden plants.
Green variegated long brinjal (Neela pachchai katharikaai)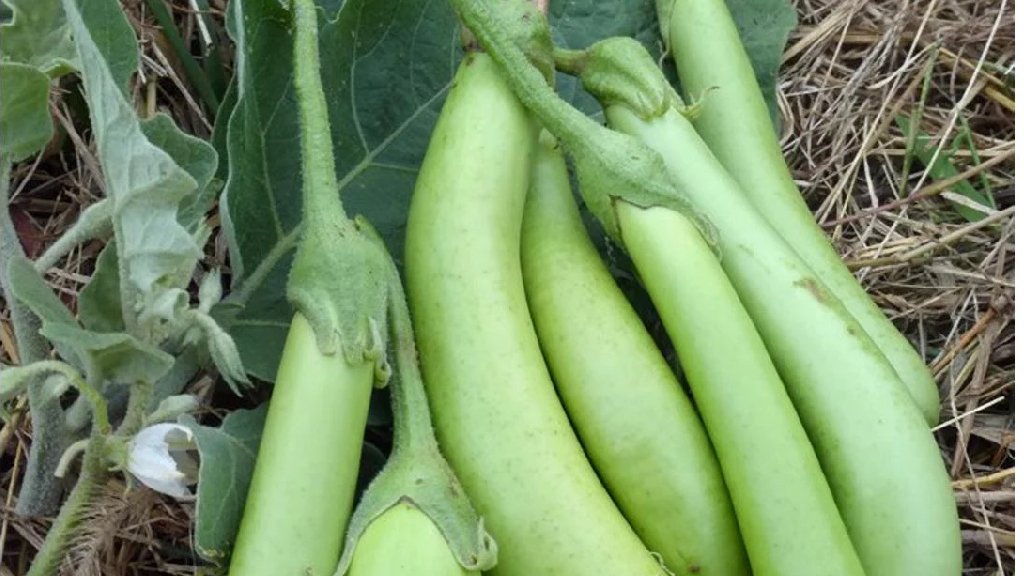 Solanum melangena contains numerous seeds in one fruit. Green variegated long brinjal are tubular shaped with typical green. It has a good taste and good looking. When compared to other products this eggplant gives quick yield. Planting multiple plants in a pot will also help in better pollination resulting in a huge harvest.
Pusa purple long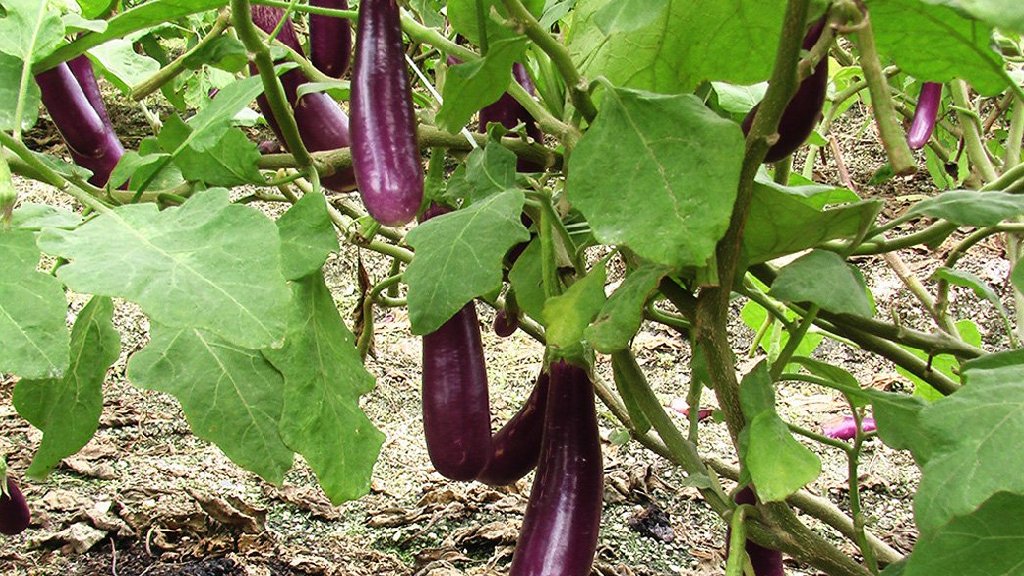 Tender fruit is glossy with purple. Pusa purple long is a hybrid dwarf variety. This fruit can mature between 100-110 days.
Pusa purple round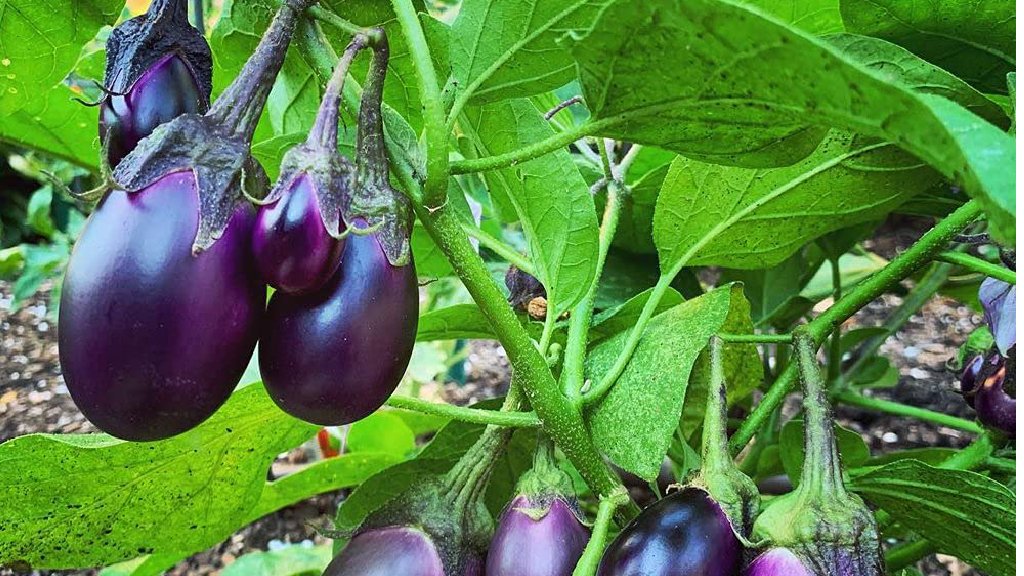 Plants are tall with lobed leaves. Sow them as deep as possible as they tend to grow roots from the stem section. Planting them deep will result in a strong root system. Brinjal is a round shape with purple colour. This is disease tolerant-resistant variety.
Flowering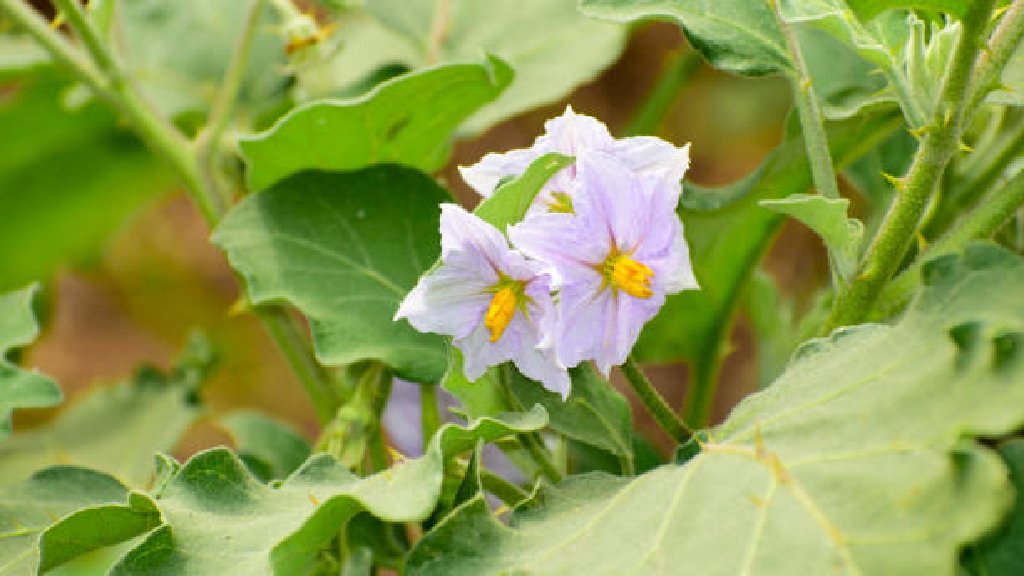 After 20-25 days from the transplant eggplants will start producing buds and flowers.
Soil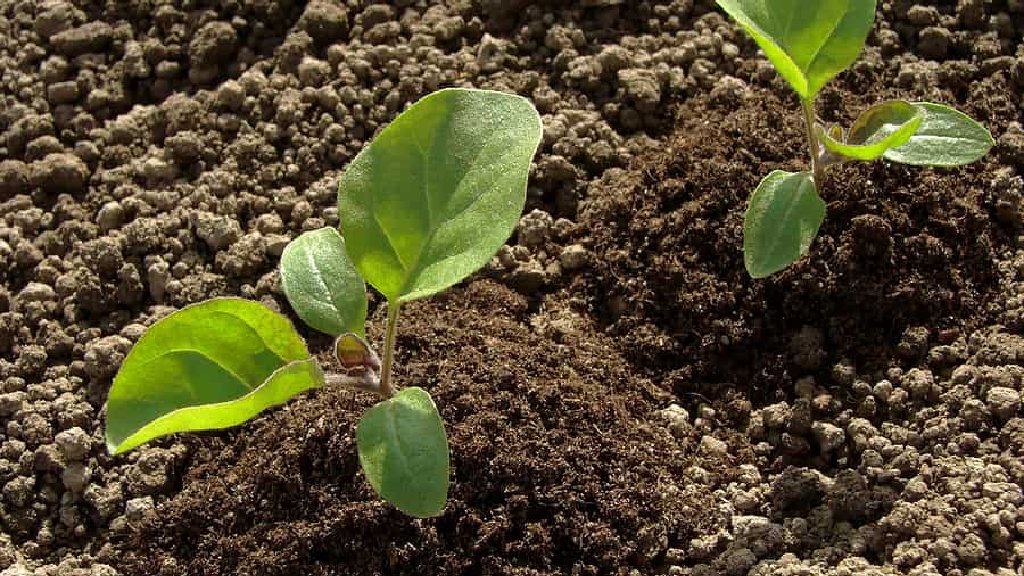 Grows best in sandy loam soil, which is rich in nutrients, can hold moisture well and is well draining at the same time. Compost provides nutrients and sand controls moisture.
Watering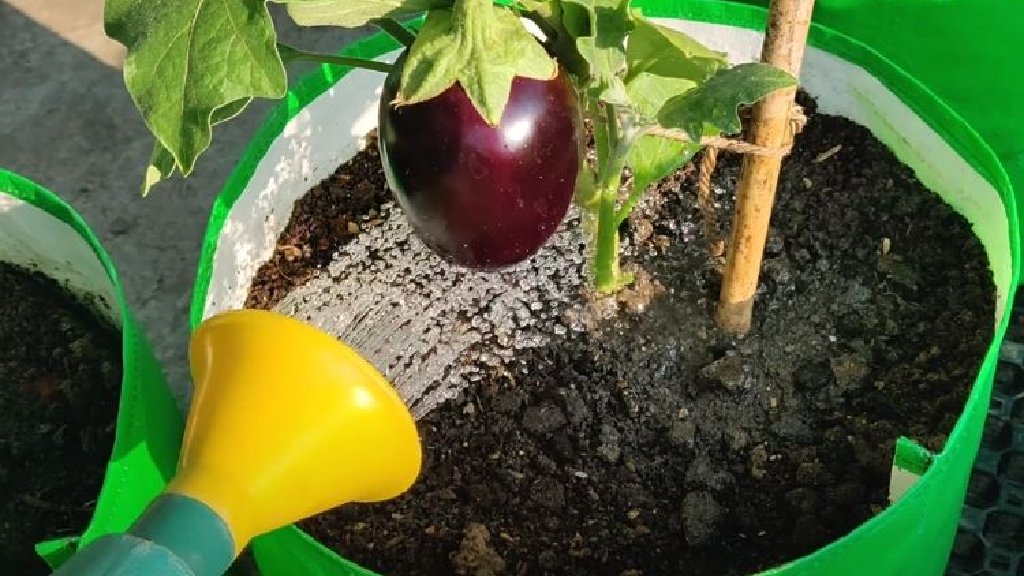 During hot days, plants may even need multiple watering a day few the surface of the soil with the use of a hand. Requires evenly moist soil for their healthy growth so, provide regular watering whenever the soil starts to dry up.
Sunlight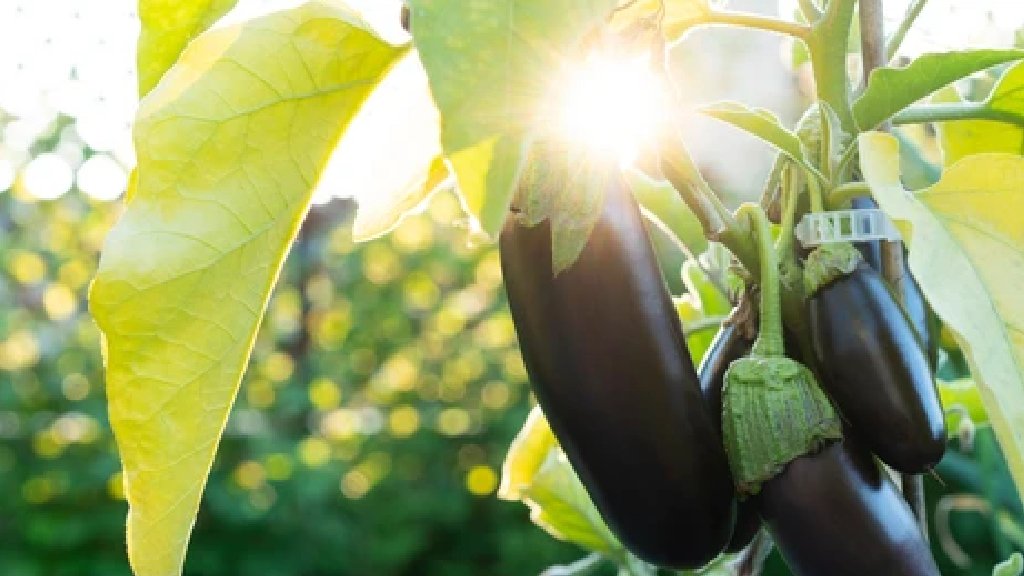 Brinjal plant will grow their best when kept in full sun. Requires 5-7 hours of direct sunlight for healthy growth. 3days after transplanting shift the plants to full sun for their healthy growth.
Repotting or transplanting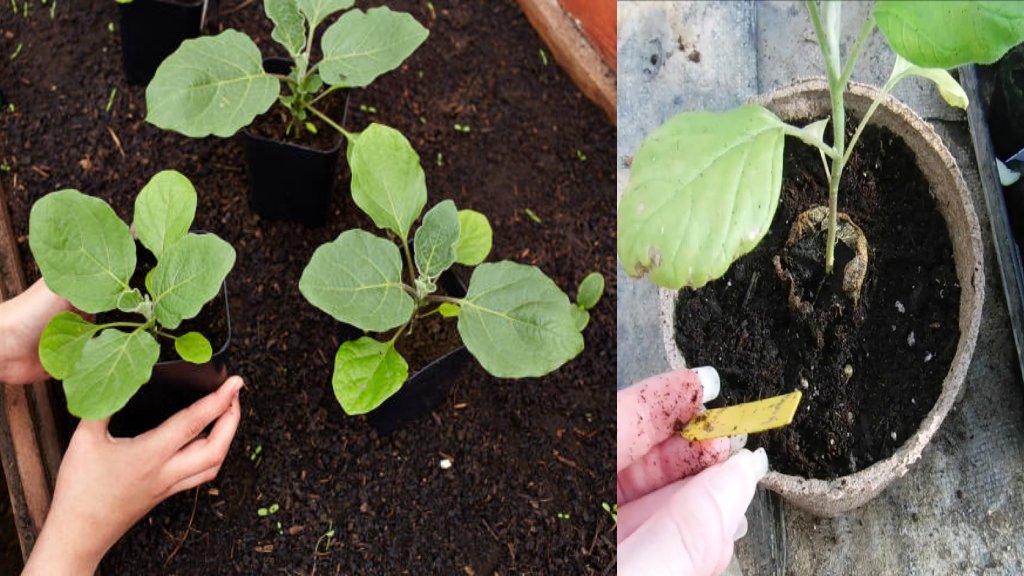 Prepare eggplant for transplanting in to growbags once the plant has reached at least 4-6 inches in height. Carefully take out the seedling with the help of the gardening tool.
Fertilizer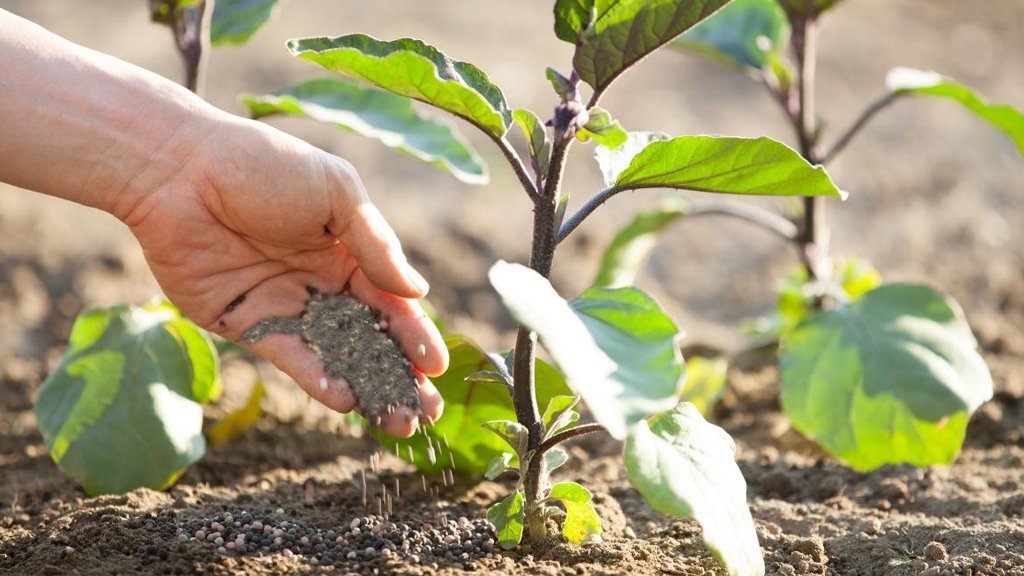 After every 12-15 days add organic compacts such as cattle manure, Vermicompost and leaf mold. Add 2 handfuls per plant. Feed the plants with seaweed fertilizer. Work it into the first few branches of the soil with a gardening tool and add water immediately after adding fertilizer to the soil.
Pinching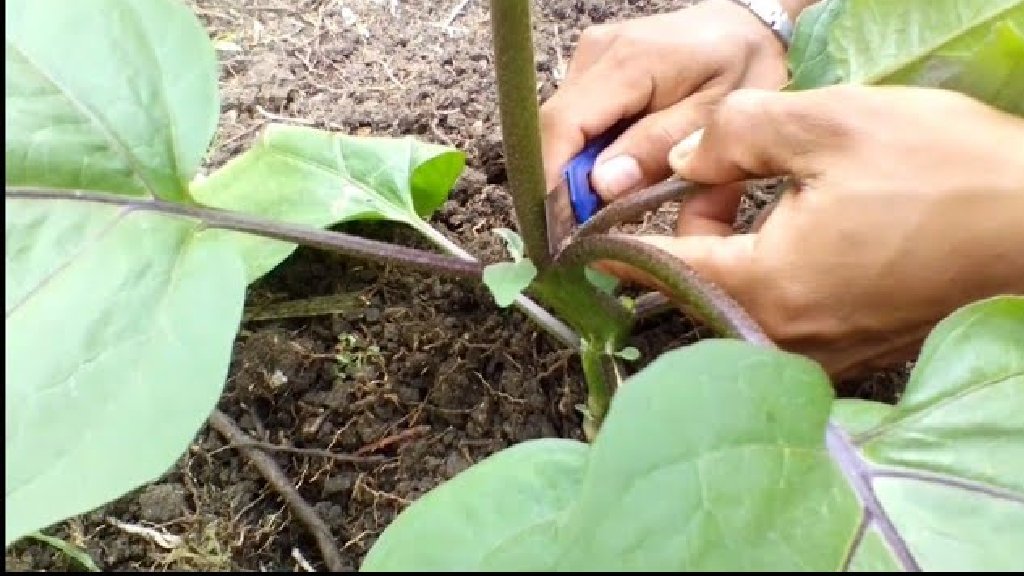 When the plant is small at that time need to pinch the top part to force the plants to branch out/to grow fuller. This will also reduce the overall height of the plant and will keep them compact. Pinch just above a leaf node.
Benefits
Solanum melangena has a very rich source of fibre and carbohydrates.
Solanum melangena is a vegetable as well as a medicinal plant.
Eating brinjal is good for the heart.
It has antioxidants.
Help with weight loss
"Conserve and preserve green"
Blog created by Santhionlineplants